This article is more than 1 year old
Law forcing Feds to get warrants for email slurping is sneaked into US military budget
House slips privacy rules into Senate's files, crosses fingers
The US House of Representatives has once again advanced a law bill that would always require the FBI and cops to obtain a warrant from a judge before forcing email providers to hand over people's messages.
The latest incarnation of what was the Email Privacy Act comes in the form of an amendment to the National Defense Authorization Act, the annual legislation that sets the budget for the Department of Defense. That bill passed the House last week in a 351-66 vote, and is now off to the Senate to approve.
The amendment to that defense spending, written by Rep. Kevin Yoder (R-KS), would add the requirement of a court-issued warrant when asking for stored communications, changing Section 2703 of title 18 in the United States Code.
To obtain said warrant, the Feds would have to demonstrate probable cause, rather than freely go on fishing expeditions for people's private communications.
"A governmental entity may require the disclosure by a provider of electronic communication service of the contents of a wire or electronic communication that is in electronic storage with or otherwise stored, held, or maintained by that service only if the governmental entity obtains a warrant issued using the procedures described in the Federal Rules of Criminal Procedure," the amendment declared.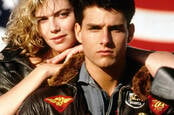 America edges closer to get-a-proper-warrant-to-read-my-email law
READ MORE
The amendment is the latest in a years-long push by Yoder and Jared Polis (D-CO) to get a formal email privacy law on the books. Going back to 2013, various forms of the bill have failed to gain passage. Most recently, the bill was passed by the House, but was defeated at the Senate committee stage.
Making the rules an amendment tacked on to a larger spending bill could improve the chance it passes – the Senate can, of course, opt to take out the amendment, pass the bill, and send it back to the House.
An appeals court ruled in 2010 that police should get a warrant before pulling data stored by ISPs. The act would formalize that decision by putting the requirement directly into federal law.
Right now, the FBI and cops do not need a warrant if a message is older than 180 days, whereas emails under that time limit may require a warrant. The sixth circuit appeals decision means investigators must obtain a full search warrant for personal emails and other conversations stored online – a requirement privacy activists are keen to see enshrined in federal law.
Backers of the act, including the EFF, are optimistic that, inserted as an amendment, the latest version of the Email Privacy Act may finally be able to get through Congress and reach the desk of the President to approve.
"In the past, Senate Republicans have been extremely resistant to the Email Privacy Act in any form, attaching poison pill amendments to derail prior roads to success," the EFF's David Ruiz said on Tuesday.
"The Senate is currently working on their own version of the NDAA, and EFF will be working to ensure that the Email Privacy Act is included without poison pills in the bill that goes to the President." ®