This article is more than 1 year old
US judge won't budge over Facebook's last-minute bid to 'derail' facial biometrics trial
'Concerns' about cost and embarrassment fall flat
Updated A US judge has given short shrift to Facebook's delaying tactics in its long-running legal battle over its use of facial recognition technology, saying the corporation's concerns about financial costs and reputation damage were thin and unconvincing.
The data-hungry social media biz had asked for a stay in the class-action lawsuit, which was filed against it in May 2015, but in a scathing order handed down yesterday, California district judge James Donato denied the request, saying the case was "ripe for trial."
However, a separate appeal to the Ninth Circuit Court of Appeals for an emergency stay has been granted – meaning the trial has been put on hold.
The case was filed under Illinois' 2008 Biometric Information Privacy Act (BIPA). The claimants allege that Facebook – via its Tag Suggestions service, which uses facial recognition technology to analyse images uploaded to the site – had collected biometric data without adequate notice or consent.
The case has been heavily litigated, and – after a request for a quick ruling was knocked back earlier this month – Facebook's latest bid to avoid the impending trial, which was set for 9 July, was to issue requests to stay the case.
The firm had asked the District Court for a complete stay of the case, on the grounds of cost – both in terms of the trial being expensive and that it might result in a substantial award of damages – and that sending notice to the class in advance of the trial could damage the firm's reputation.
However, judge Donato was not persuaded by either argument, branding Facebook's concerns about the expense of the trial "particularly thin".
Donato said that there was no reason to believe it would be a "'monster' trial that imposes crippling costs on either side", adding that the court would not let that happen.
Moreover, the judge noted that trials, by their nature, cost litigants money.
"Every party going to trial faces the same cost issue Facebook raises, albeit typically without Facebook's deep financial resources, and Facebook offers no reason why it should be treated differently and afforded a stay," he said.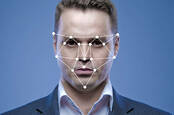 US judge to Facebook: Nope, facial recognition lawsuit has to go to jury
READ MORE
"The risk of a large judgment does not change that conclusion. Many litigants go to trial with the same or greater risk to themselves in the outcome. Facebook's speculation on a possible damages verdict is just that."
The judge was equally dismissive of Facebook's apparent concerns about reputational injury, saying its claim that notifying class members through its notification channels would cause untoward embarrassment "went too far".
"Facebook is an online business that routinely communicates with users through online notifications about a myriad of topics," the judge ruled.
"It ill suits Facebook to complain about sticking with that routine communication protocol to give class notice and opt-out information."
Donato also noted that it was "hardly a secret that Facebook is being sued for alleged violations of the Biometric Information Privacy Act and that a jury trial has been set".
Concluding the order, Donato pointed out that the case had been pending since 2015, and that it was one of the court's oldest open matters, having been subject to heavy litigation from both sides.
"The case is ripe for trial," Donato said. "Facebook's last-minute request to derail that is denied."
But the Ninth's decision has scuppered this plan - and means Facebook will now have the chance to make the case that the suit should not have been issued as a class action case.
Facebook has been contacted for comment. ®
Updated
This article has been updated to reflect the decision of the Ninth Court.