This article is more than 1 year old
Yahoo! merc! hacker! Karim! Baratov! gets! five! years! in! the! clink!
Canadian avoids maximum stretch behind bars after doing FSB's bidding
The Canadian mercenary hacker who helped Russian agents break into thousands of Yahoo! webmail accounts will be spending up to the next five years behind bars in America.
A US district court judge, sitting in northern California, handed the 60-month sentence to Karim Baratov, who last year eventually pleaded guilty to nine felony counts including hacking, identity theft, and espionage.
Baratov had faced a maximum penalty of 94 months, or nearly eight years, for the nine counts. Baratov's camp had countered by requesting 45 months.
On Tuesday this week, District judge Vince Chhabria opted for a point somewhere in the middle. Baratov was also ordered to forfeit any of his remaining assets to cover an additional fine, according to prosecutors.
A Canadian citizen from Kazakhstan, Baratov was named as one of four hackers who, acting on behalf of the Russian intelligence agency FSB, compromised eight inboxes. Baratov, who said he was a for-hire hacker and had no idea he was working for the Kremlin's snoops, admitted to having broken into more than 11,000 email accounts from 2010 to March of 2017, when he was arrested and later extradited to the US to face trial.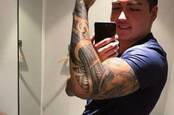 Canadian! fella! admits! hacking! Gmail! inboxes! amid! Yahoo! megahack!
READ MORE
Baratov's operation was was said to be a piece in the much larger 500-million account mega-breach that would rock the Purple Palace ahead of its sale to Verizon.
Prosecutors had claimed that Baratov's mercenary hacking was a highly profitable profession while it lasted, affording the, at the time, 23-year-old a lavish lifestyle.
"Criminal hackers and the countries that sponsor them make a grave mistake when they target American companies and citizens. We will identify them wherever they are and bring them to justice," said assistant US Attorney General John Demers.
"I would like to thank Canadian law enforcement authorities for their tremendous assistance in bringing Baratov to justice. We will continue to work with our foreign partners to find and prosecute those who would violate our law." ®