This article is more than 1 year old
Amazon can't or won't collect sales tax in Australia
How much can a koala bear? Aussies forced to shop in inferior Amazon AU
Amazon has decided that rather than try to collect Australia's Goods and Services Tax (GST), it's going to force locals to shop only at its Australian store.
At issue is the Australian government's long-held (and long-criticised) desire to levy GST on all purchases made from overseas vendors, replacing a policy of taxing only imports priced at more than AU$1,000.
The country decided in 2015 to make the change, but since then an election, the replacement of its treasurer, a new prime minister, and lobbying against the move delayed its implementation until 2017.
Some internationals have decided to comply: Microsoft, for example, began levying GST on app store purchases in February this year.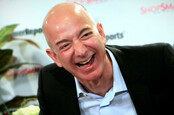 Australia to tax ALL international online purchases
READ MORE
Others, like eBay, resisted with threats – but as far as Vulture South is aware, Amazon is the first to carry out its threat.
Jeff Bezos' Bazaar told the Australian Broadcasting Corporation that from July 1, 2018, it will redirect Australian visitors to Amazon Australia - which is pretty lame compared to the full Amazon.com - but does charge GST (which us Australia's equivalent of sales tax or VAT).
Amazon's decision is odd given that it manages to deal with 47 different state sales taxes in the USA alone.
Amazon has also managed to work out how to tell if merchants selling to UK visitors are charging that country's Value Added Tax (VAT). In April, Amazon and eBay agreed to help UK authorities identify merchants that aren't paying VAT.
The Register has approached Amazon Australia for comment and an explanation on why it can't collect GST in Australia, but will collect similar taxes elsewhere. ®