A former Oracle regional sales director has sued the American database goliath, claiming he had been fired unlawfully after 13 years of employment for seeking medical treatment under US Family and Medical Leave Act (FMLA).
As described in the initial complaint, plaintiff Timothy Shaulis claimed that he began suffering from a serious health condition in mid-2016 and that his supervisor initially encouraged him to seek treatment.
In early November of that year, Shaulis's condition worsened and he informed his supervisor that he would need to take medical leave from the company, as allowed under the FMLA. In mid-November, he entered an in-patient healthcare facility. And by December 2 Oracle fired him.
The initial complaint, filed June 15, 2017, in a Tampa, Florida, district court, contends that the plaintiff's supervisor was aware he was "coping with personal and health issues."
The nature of those personal issues is alluded to in the initial lawsuit, which in a footnote declares the plaintiff's intent to file a charge of discrimination and/or retaliation, in part "for having filed a good faith complaint about the conduct of an Oracle Partner."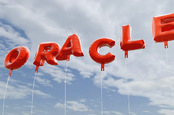 Oracle sued over claims of shoddy service, licensing designed to force adoption of its kit
READ MORE
That alleged conduct is clarified in an amended version of the complaint filed this week: just prior to going on medical leave, on or about November 9, 2016, the plaintiff says he complained to his supervisor "that an individual Oracle 'Platinum Partner' was having an affair with his wife and that he required medical leave to seek treatment for his serious health condition."
The amended complaint says the supervisor shortly thereafter told Shaulis that he wished that he had not complained about this issue.
The following month, Shaulis was terminated. For alleged discrimination and retaliation, he is seeking damages under the FMLA, the Americans with Disabilities Act, Title VII of the Civil Rights Act of 1964, and the Florida Civil Rights Act.
The attorney representing the plaintiff did not immediately respond to a request for comment. Oracle declined to comment.
In its answer to the complaint filed last year, Oracle mostly denies the charges. It rejects the plaintiff's claim he "excelled at his position," a position that could be used to argue he was fired for justifiable reasons.
The company does admit that it "was aware that Plaintiff was embroiled in a divorce."
Because Oracle's response addresses the initial complaint, it does not deal with the allegations about the alleged affair involving the plaintiff's wife and the unnamed Oracle top-tier partner, which is typically a software vendor or consultancy working as a middleman with Oracle.
Unless there's a settlement or the case gets dropped or dismissed, the trial is scheduled to begin in February next year. ®
Similar topics