This article is more than 1 year old
VMware preps NSX network virtualization for smaller customers
Q1 2019 beats expectations, full-year guidance raised
VMware's mainstream server virtualization users haven't felt a lot of love in recent years The company's focussed on the cloud, containers and software best suited to very large enterprises.
But on Thursday's earnings call for Q1 2019 VMware CEO Pat Gelsinger signalled that simpler versions of the company's NSX network virtualization software are on the way and that mainstream vSphere users will be the target.
"We are now at 4,500 NSX customers," Gelsinger told analysts on the call. "It is still largely a high-end product."
But he added "We are definitely working on versions of the product that are more midmarket for the hundreds of thousands of vSphere customers."
"NSX has been for tens of thousands of customers, rather than hundreds of thousands."
"We see this as critical to our future. You will see us creating versions of NSX with more mid-market focus."
Making NSX more accessible to more customers fits nicely with Gelsinger's oft-stated belief that network virtualization will be a bigger opportunity than the company's core server virtualization market.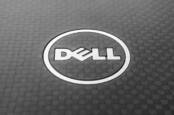 New Dell theme song:
I just don't know what to do with myself
READ MORE
The company still sees lots of upside for server virtualization in the context of hybrid clouds and the Q1 saw VMware say such licence sales increased "in the low teens" for the quarter. Gelsinger also said that mainstream vSphere customers remain a growth opportunity: he wants 100 per cent of vSphere users to become VSAN users too and is pushing his sales force to make that happen.
Overall revenue hit US$2.01 billion, up 14 per cent from the first quarter of FY 2018 and about $5m ahead of expectations.
Licence revenue hit $774 million, up 21 per cent compared to Q1 2018.
Net income was $942m, way above VMware's usual figure thanks to $781m it scored from Pivotal Software's IPO.
Earnings per share hit $1.26, nicely ahead of the expected $1.14.
Gelsinger was optimistic about all of VMware's products. He said the company is not only the number one vendor of hyperconverged software, but is now growing faster than the second-placed vendor in the space, namely VMware's frenemy Nutanix. End-user compute sales had Gelsinger and CFO Zane Rowe beaming, and the Workspace One product is now expected to help VMware grow revenue derived from SaaS and will be increasingly offered in that mode to accelerate subscription revenue.
Rowe proudly pointed out that VMware's SaaS revenue reached ten per cent of its total in this quarter. He, Gelsinger and financial analysts on the call all clearly want that to go higher.
One topic that wasn't discussed was Dell's plans for VMware, which Gelsinger ruled out of bounds in his opening remarks. But the fact that VMware raised its guidance – to $8.780b revenue for the year an $2.145b for Q2 – shows why Dell can't stop thinking about getting more out of its subsidiary, because tying sexy SaaS subscriptions and software-defined anything to a hardware company shows a clearer path to the future of tech than Dell's recently articulated by itself. ®