This article is more than 1 year old
Is Microsoft about to git-merge with GitHub? Rumors suggest: Yes
Internet says... Redmond, keep your forking hands off our favorite website
Updated Microsoft has held talks with GitHub with a mind to potentially buy the popular source-code warehouse, folks closely familiar with the discussions have claimed.
There have been recurring rumors going back to at least 2016 that the Windows giant is considering gobbling the San Francisco-based upstart, which hosts developers' software blueprints and allows them to share and manage their projects online.
The website is free to use, although you have to pay a monthly or yearly fee for extra features – such as private repositories – or stump up for an enterprise account. It also has a marketplace of third-party apps that plug into its service. It says it has built up an annual run rate of more than $200m in subscriptions.
GitHub is said to carry at least a $5bn price tag after it was last valued at $2bn during its latest funding round in 2015.
On Friday this week, Business Insider splashed that Microsoft had held serious talks with GitHub in the past few weeks to buy the biz, according to anonymous sources. If an acquisition were to go ahead, it would be a substantial U-turn from around the end of last year when GitHub insisted it wanted to go it alone and eventually go public on the stock market.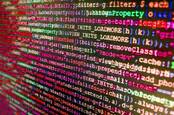 Microsoft touts real-time over-the-network pair programming in Visual Studio, GitHub ships it
READ MORE
It is still looking for a CEO, mind you, to replace Chris Wanstrath, who last year said he would leave as soon as a successor is found. To this day, no replacement has been named.
A few hours ago, CNBC offered some more background on the takeover: a source said Microsoft and GitHub were chatting together about a $35m marketing partnership, which grew into the pair mulling an investment injection or GitHub folding into Microsoft.
Microsoft and GitHub do work together on development tools, and Redmond bungs a lot of its open-source code repositories on GitHub. GitHub is used by some 23 million programmers, Microsoft wants coders to love it again, so partnerships, or more, to connect those developers to Microsoft are expected to be on the cards.
Microsoft and GitHub both declined to comment on the rumors.
One thing is for sure: we've looked on Reddit and Hacker News, and we're struggling to find many people in favor of the move. It could, for one thing, be the end of GitHub's code editor Atom, crushed under the wheels of Microsoft's Visual Studio. Some, meanwhile, remember what Microsoft did to Skype. Others wonder where Microsoft's CodePlex will fit in alongside GitHub.
And then there's the GitHub users who fear they and millions of others will be forced onto Redmond's cloud services and software, post-acquisition.
Let us know your thoughts – vote below...
...and leave a comment. Also, don't forget that GitHub is a platform, and Git is the open-source software used to connect to GitHub. There are alternative platforms, such as Bitbucket, or you could try hosting your own Git service. ®
Updated to add
Welp, the rumors were true – Microsoft is buying GitHub.