Apple has been pulled back into a patent-infringement lawsuit in the US over its touchscreen iPhones – after an appeals court overturned a previous ruling, and complained about its sloppy analysis.
The appeals court, covering northern California, took the unusual step of slapping down [PDF] one of its own – District Judge Jon Tigar – for deciding back in 2016 that the two patents owned by Zeroclick were not valid because they hadn't shown how they would work in a real situation.
The judge, the court decided, had been too quick to accept Apple's legal arguments even though its lawyers had provided no proof for their claims. "The court relied on Apple's arguments, contrasting them against Zeroclick's contentions, but pointed to no record evidence that supports its ultimate conclusion," the appeals court noted.
Judge Tigar decided that the patents 7,818,691 and 8,549,443, describing mobile touchscreen interfaces, were "indefinite" by referring a piece of patent law known as "means plus function."
This means that you can't get a patent on something extremely broad – like using your fingers to interact with an electronic device – and it applies to any future use without giving a decent description of how that would actually work.
The judge said the patents in question were too vague, but the appeals court noted that the patents did in fact contain language that was sufficiently precise – for example patent 7,818,691 covers a "program that can operate the movement of the pointer."
Judge Tigar treated "program" as a generic term but the appeals court argued that it should instead be seen as a "specific reference to conventional graphical user interface programs or code, existing in prior art at the time of the inventions." Likewise the term "user interface code" in the 8,549,443 patent.
Inquiring minds
The appeals court decided that Judge Tigar had "failed to undertake the relevant inquiry and make related factual findings to support its conclusion."
The patents were registered back in 2000, and the inventor – a doctor called Nes Irvine – claims he faxed Apple a copy of them in 2002. Apple released the iPhone in 2007, and the patents were approved in 2010 and 2013.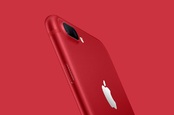 Samsung loses (again) to Apple in patent battle (again). This time to the tune of a mere $539m
READ MORE
Meanwhile, Apple applied for a patent – 8,046,721 – in 2005 that is basically the unpinning of the "slide to unlock" feature on iPhones. That was granted in 2011. The lawsuit against Apple makes it plain that Zeroclick feels the "slide to unlock" feature infringes its patents.
Just to make things a little more complicated, prior to the lawsuit being filed in September 2015, Irvine assigned his patents to Zeroclick – a company that looks suspiciously like a patent troll. And there are another two patent trolls involved in the case: Granicus IP and Erich Spangenberg aka "the most notorious patent troll in America."
That doesn't mean the patent isn't valid, however. In fact, the involvement of patent trolls may point to the patents having a reasonable chance of success against Apple.
Irvine, as an inventor, did a pretty thorough job in his applications and although his original intention was that a touchscreen would be used to speed up medical diagnosis, the implications for Apple's touch screen technology are pretty evident.
Zeroclick is seeking a royalty on the use of its patent and given how important the slide-to-unlock feature was on early iPhones, it could be in for a big windfall if it eventually wins the case in court. ®