This article is more than 1 year old
You blithering Ajit! Huawei burns Pai for FCC sh*tlist proposal
American broadband bossman's ban plan panned
Chinese telco giant Huawei is hitting back at America's comms watchdog, the FCC, over its proposal to ban the telco from key US markets.
The hardware vendor has filed a response to the regulator's proposal that Huawei, ZTE, and other China-based vendors are banned from doing business with any US telco that wants to get funds from the Uncle Sam's taxpayer-funded Universal Service Fund.
The plan would exclude Huawei and other vendors from participating in a US broadband rollout effort that has an $8.5bn budget, and put them at a disadvantage when negotiating for larger deals with telcos.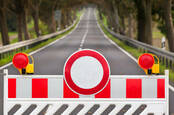 US military base stores pull Huawei, ZTE kit off the shelves
READ MORE
Now, Huawei is making its displeasure known to FCC chairman Ajit Pai and pals, with a response that decries the ban as unconstitutional, ineffective, and utterly pointless.
"This proposal exceeds the statutory authority granted to the Commission; is arbitrary and capricious; will cause costs far in excess of any slight benefits; violates constitutional and statutory procedural requirements; and relies on unverified and unsupportable factual allegations," Huawei thundered.
"The commission should not adopt its proposed rule."
The FCC announced the proposed rules in March, declaring that companies who were based in China and deemed to pose a national security risk would not be able to take part in any Universal Service Fund contracts.
Among the points the Huawei makes in its massive 101-page filing is that the FCC's proposals would target companies headquartered in China, but not companies that have significant investments in the Middle Kingdom and who would be just as apt to be influenced by the state.
"The commission ignores the realities of global telecommunications supply chains. The proposed rule would prohibit the use of USF funds to purchase equipment from companies such as Huawei because its headquarters are in China, but would permit purchases from other companies with a substantial footprint in China, including multiple offices, manufacturing facilities, supply chain vendors, and even a joint venture with the Chinese government"
"This is clear evidence that the proposed rule is arbitrary. "
Huawei goes on to suggest that the FCC abandon the idea of setting blanket restrictions on companies and instead identify and enforce rules against specific national security threats.
The filing comes as a number of Chinese tech firms find themselves in the crosshairs of the Trump administration. Also listed in the FCC's notice of proposed rulemaking was ZTE, the phonemaker that last month had to suspend operations thanks to an export ban placed against it on all US companies. ®