This article is more than 1 year old
Linus Torvalds decides world isn't ready for Linux 5.0
But he's released a new kernel anyway and called it 4.17
Linus Torvalds has decided the world's not ready for version 5.0 of the Linux Kernel, so he's given us version 4.17 instead.
Torvalds toyed with the idea of calling this release 5.0, because it passed the six million git objects mark. But he also said version numbers are meaningless and he might not call it 5.0.
The latter has now come to pass: in his regular Sunday afternoon (Pacific Time) state-of-the-kernel update, Torvalds announced that "I really didn't get the feeling that another week would help the release in any way, so here we are, with 4.17 released."
"No, I didn't call it 5.0, even though all the git object count numerology was in place for that," he added. " It will happen in the not _too_ distant future, and I'm told all the release scripts on kernel.org are ready for it, but I didn't feel there was any real reason for it."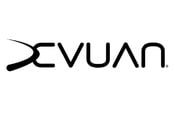 Systemd-free Devuan Linux looses version 2.0 release candidate
READ MORE
"I suspect that around 4.20 - which is I run out of fingers and toes to keep track of minor releases, and thus start getting mightily confused - I'll switch over. That was what happened for 4.0, after all."
With that out of the way, let's consider what's in this release – starting with what isn't because Torvalds noted "4.17 is actually a slightly smaller kernel than 4.16, thanks to the removal of a number of effectively dead architectures (blackfin, cris, frv, m32r, metag, mn10300, score, and tile)."
Among the new features in Linux 4.17 you'll find:
Support for Centaur x86 CPUs, the made-in-and-for China x86 derived from VIA's long-lost line of x86 clones;
Improvements to power management while systems are idling, said to reduce consumption by ten per cent or more;
The Linux Kernel Memory Consistency Model, which makes it easier to understand how the kernel uses memory;
Spectre-protectors for IBM s390
Support for Intel's forthcoming Cannonlake graphics;
Ending support for POWER4 and POWER4+ CPUs;
Support for some weird old PS/2 mouse that had two scroll wheels.
A tarball of the new kernel can be found here. ®