This article is more than 1 year old
You have suffered without red-headed emoji for too long. That changes Tuesday
What a time to be alive
Brace yourself, world: the Unicode Consortium unleashes version 11.0 of its Emoji and general standard on Tuesday June 5th, and will right the terrible wrong that is the absence of red-headed emoji.
Emoji 11.0 of Unicode's eponymous standard will also add curly hair, white hair and bald heads. Those additions, and red hair, are all "components" that can be layered onto other emoji.
Other new additions include emoji for a softball, kangaroo, llama, a "partying face" and a lobster.
With a nod to emojis' enormous popularity in Asia there's also a moon cake and a red gift envelope, items associated with Chinese festivals.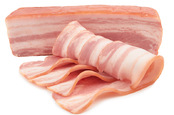 Unicode serves up bacon emoji
READ MORE
Superheroes and supervillains have also been added to the lexicon, along with a "Smiling Face With Smiling Eyes and Three Hearts" that apparently depicts being in love.
Awwww.
It may be a while before these emoji appear anywhere, because different ecosystem providers can choose to draw their own and distribute them on different timetables.
On a more serious note, Unicode 11.0 adds seven new scripts - Hanifi Rohingya, Old Sogdian, Sogdian, Dogra, Gunjala Gondi, Makasar and Medefaidrin – and 65 new Supplemental Symbols and Pictographs (PDF) Including a Frisbee and a fire extinguisher. There's also 43 new Miscellaneous Symbols and Arrows (PDF) and Chess symbols (PDF).
And if you think this whole emoji caper is a sign of civilisation's imminent doom, Unicode 11.0 has also added Mayan numerals (PDF). ®