Who, me? Welcome again to "Who, me?", The Register's Monday mess – because it tells readers tales of breaking things.
This week meet "Harvey" who told us a tale from 1986 when he worked for a company that decided Commodore 64 owners deserved a cheaper disk drive than the official model 1541.
Said drive was called the SuperDrive 2000* and was sold as being utterly compatible with the Commodore original, and better at a few things too. They were also rather cheaper.
But as Harvey told us, "Of course they weren't 100 per cent compatible and angry customers sent the devices back." A lot.
"This lead to a huge problem," Harvey told us, "because we had a ton of these drives, but couldn't move them due to compatibility issues."
Eventually the company's owner acted: Harvey saw him walk in "with some computer guy who placed on my desk a tube of chips and a Promenade C-64 EEPROM burner."
You guessed it: Harvey was told to burn legitimate 1541 ROMs into Electrically Erasable Programmable Read-Only Memory (EEPROM) and then install the EEPROMs into the SuperDrive 2000 disk drive.
"That's illegal," Harvey protested, but his boss said everything was fine and he should just get on with things.
So Harvey did and found that "once the copied ROM was placed into the SuperDrive, it worked 100 per cent like a 1541."
"The test unit worked, the owner was ecstatic, and now I became chief EEPROM programmer. A friend of mine was hired to install the ROMs in another facility."
Harvey's next few weeks were a blur of EEPROM burning and the "fixed" drives whizzed out the door.
But Harvey wasn't comfortable and so gave his notice.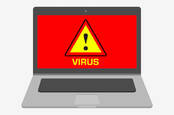 Sysadmin's PC-scrub script gave machines a virus, not a wash
READ MORE
On his last day, Harvey bantered with some colleagues and casually asked: "How are the ROMs working?"
"What do you mean?" was the reply.
At which point Harvey, just a little panicked, asked "When is the last time a drive was tested?"
"I don't know, never, why?" was the reply.
"We locked eyes – BOOM – because we knew what had just happened. He thought I was testing, and I thought he was testing, and in reality no one was testing."
One very hurried disk test later – which produced a ROM Checksum Error – and Harvey walked out the door.
Harvey told us the company he worked for "would spend months dealing with the returns, as it turns out many of the drives were purchased by people giving them as Christmas gifts for kids with C-64s."
"It may have been a cause of the ultimate chapter 13 and finally liquidation for the company."
Have you sent a dud product or program into the world? If so click here to share your story with Who, me? and you might just get a run here in the future! ®
*Names tweaked to protect the not-entirely-innocent