This article is more than 1 year old
SAP cofounder admits: Biz goofed on branding, confused customers, depressed staff
'All these names were changing faster than I could memorise'
SAP's cofounder has admitted that its branding strategy confused customers and prevented staff from feeling like part of a team.
Opening the second day of the German ERP giant's annual conference, Sapphire Now, in Florida, USA, Hasso Plattner discussed the evolving focus of SAP – while emphasising a coherent internal brand strategy of the "intelligent enterprise."
Although a much more low-key and considered keynote than that of CEO Bill McDermott yesterday, Plattner echoed many of the messages – which, given they're all about how SAP is now one big happy family, was presumably the intention.
Plattner described yesterday's announcement of a major rebrand of SAP's CRM offerings, C/4HANA, to be the "twin" of ERP suite S/4HANA, as the largest development effort inside SAP by far, when it came to the number of devs working on it and the change it reflected in the company.
In a separate media session after the keynote, he said the company had been looking to expand its CRM customer base for years, pointing to the high value of the CRM market - it is expected to top $75bn by 2022 - but said that it had taken time to acquire the right firms, set up a new team and get a strategy together.
In both sessions, he emphasised the importance of the name C/4HANA, saying in his main session that the number of names for SAP products had meant "customers became confused… that's not good".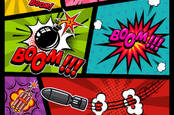 SAP hopes to blow the doors off Salesforce with a block of C/4HANA
READ MORE
"The interesting effect of having a strategy understood by the majority of people, and having a brand name which is at least as good looking as S/4HANA… it helps," Plattner said. "It didn't help that we have Hybris, Hybris for Marketing… all these names and they were changing faster than I could memorise."
SAP's branding woes have plagued it for years: poor initial take up of S/4HANA - now, three years after launch, the company counts 8,700 S/4HANA customers, of which just 1,800 are live - was blamed on similar issues of confusion; although last year S/4HANA COO Sal Laher told The Register that the firm was "making progress" on tackling that confusion.
But, Plattner said, bringing in the C/4HANA brand - which emphasises its relationship to S/4HANA - was not just aimed at the customer, it had also had a "huge impact" on staff.
"All of a sudden they feel modern, appreciated," he claimed, adding that previously some teams had felt they were behind others, which had led to "infights" but that now "we have united them".
It's not just a marketing strategy - honest, guv
Similarly, Plattner said that the company's decision to create a new internal brand - which is pitched as being the "intelligent enterprise" - helps people to feel like "they're part of a family, not just part of a conglomerate".
The concept - which Plattner repeatedly stressed was used for internal branding only, but was liberally splashed over slides and alluded to in various comms content - has helped to align the company and streamline its offering.
"Give it a good name and all of a sudden you can fly to the moon," he said.
However, Plattner said that the intelligent enterprise "isn't a marketing story that thrives on buzzwords", but a logical consequence of the technologies that are available today.
He argued that intelligence was about having the ability to learn from experience and use that knowledge to adapt to new situations, and that SAP was embedding automation, machine learning and artificial intelligence in all its systems to help enterprises boost productivity.
"We have embarked on a road to make all applications more intelligent, and make them work together." he said.
Examples trailed by the firm including an intelligent ERP chatbot, SAP Conversational AI, that it claims is aware of the business context and so can offer users better prompts, and AI-powered automation for performance management, through predictive analytics.
SAP chief commercial officer Franck Cohen - whose demo of the chatbot was a bit of a damp squib due to a dodgy internet connection - said that the aim was to automate 50 per cent of ERP systems in the next three years.
"We think that using AI and other technology generate what we call the next generation of processes," he said.
Plattner's keynote also referred to what SAP has labelled as the key components of SAP's newly launched SAP HANA data management suite, which was announced yesterday and is pitched as the building blocks of the intelligent enterprise.
These included spatial and graph additions, which Plattner said would be crucial for intelligent systems; the SAP Data Hub - launched last year to simplify data management by cutting out data transport; text and search, with better natural language processing capabilities; data anonymisation; and persistent memory.
However, the firm has a lot of work to do if it wants to appeal to customers who have been frustrated by confusing branding and poor communications, and to shift its image to that of an agile firm that puts its customers first, from a biz that has traditionally been seen to address just one part of a business' needs.
As Plattner observed, if the firm "can get rid of perception that SAP is only good at the back office… we have achieved a lot". ®