This article is more than 1 year old
In World Cup Russia, our Wi-Fi networks will log on to you!
Researchers warn of shady hotspots in host cities
The upcoming soccer World Cup will present no shortage of security dangers for travelers looking to get online in the host cities.
Security house Kaspersky Lab said its researchers looked at 32,000 public Wi-Fi hotspots in the 11 Russian cities hosting the World Cup this year and found that one in five are using no protection whatsoever and leaving users vulnerable to having their traffic harvested by criminals.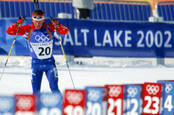 First shots at South Korea could herald malware campaign of Olympic proportions
READ MORE
The study, carried out with volunteers who agreed to travel around the host cities to seek out public Wi-Fi spots, found that around 62.4 per cent of hotspots are secured via WPA2 encryption, while another 13.5 per cent use another, unknown encryption method.
Kaspersky noted that the number of secured networks varies from city to city. Of the 11 hosts, Saransk had the best security with 72 per cent of access points using WPA/WPA2. Samara also did well with 67 per cent, followed by Nizhny Novogorod at 66 per cent.
By contrast, St. Petersburg was the least secure, with just 50 per cent of hotspots using WPA2 and 37 per cent of access points completely unsecured. Kaliningrad was second from the bottom with 51 per cent use of WPA2 and 35 per cent of hotspots unsecured.
While WPA2 protection should give users a bit more confidence in the integrity of a hotspot, it is not itself an assurance their connections are going to be secure.
"Even a WPA2 connection in a cafe couldn't be considered as secure, if the password is visible to everyone," Kaspersky notes.
"Nevertheless, we believe that the methodology used represents the Wi-Fi hotspot security situation in the host cities, with a fair degree of accuracy."
For those who want to attend the World Cup without getting pwned, Kaspersky recommends some basic best practices such as using a trusted VPN while traveling and avoiding sites that would require a log-in while on an untrusted network.
Kaspersky is also advising travelers to disable Wi-Fi when it is not needed, or at least turn off automatic connections to Wi-Fi networks and enable the "always use a secure connection" option on device settings.
Even those who aren't traveling to Russia will likely face an increased security risk from the World Cup, thanks to the legions of scammers and malware writers who will be using the hype of the event to lure in users. Keep an eye out for suspicious emails and offers related to the tournament, and don't download or install any 'codecs' served up by untrusted streaming sites. ®