Tor-forker Joshua Yabut cuffed for armoured personnel carrier joyride
Anti-SJW National Guard commander, cryptocurrency dev in deep trouble
A cryptocurrency developer, occasional infosec researcher, and National Guardsman has been arrested after joyriding an armoured personnel carrier in what some US news sites are calling a "drug-fuelled rampage".
Joshua Yabut, a Virginian National Guard commander, was arrested after allegedly taking an M577 APC for a ride from its Fort Pickett base on Tuesday evening, and driving it around 100km to Richmond.
CBS reported Yabut was deployed to Afghanistan in 2008 an 2009, and that he was arrested without incident.
Yabut gained a brief notoriety in the Tor community during the Tor Project's 2016 Jacob Appelbaum scandal, after trying to create an "anti-social justice warrior" Tor fork.
a couple years ago this kid hate-forked tor to make an "sjw-free version" but he forked the wrong repo then accidentally gave me push access to all his repos.. now he's stolen an APC for a drug-addled joy ride but not before posting this selfie with it https://t.co/0lsP9wQDbZ

— isis agora lovecruft (@isislovecruft) June 6, 2018
He's listed as a contributor to some IndependentOnion repositories (a project idle since 2016), while his own GitHub focuses mostly on cryptocurrency software.
His chase brought plenty of videos to Twitter, such as this reposted by Sky News:
Dozens of police cars chase down a stolen military tank on a busy US interstate highway pic.twitter.com/LKBGFQWKid

— Sky News (@SkyNews) June 6, 2018
Yabut also posted some Tweets about the escapade – we've used screenshots in case of later deletion.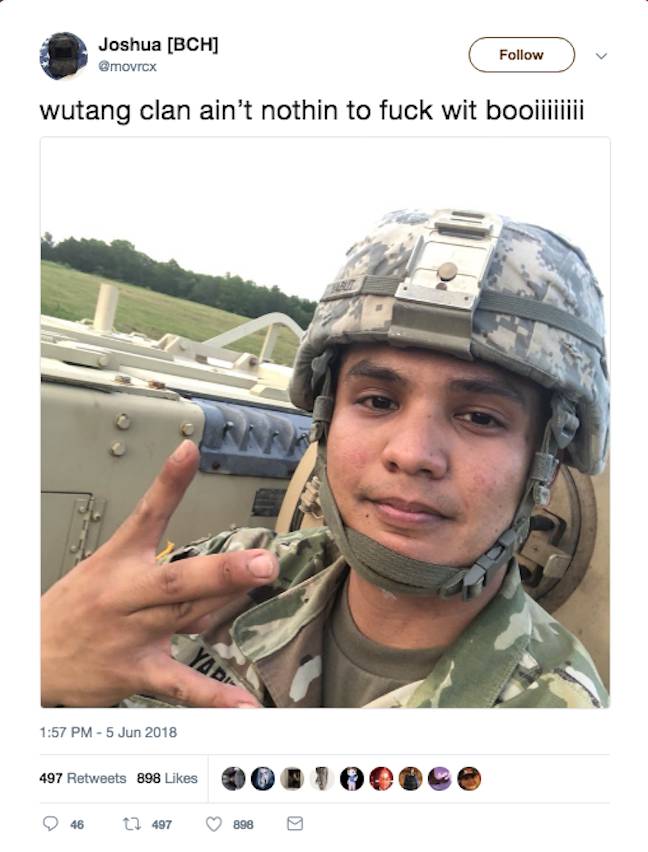 Yabut's selfie in front of the APC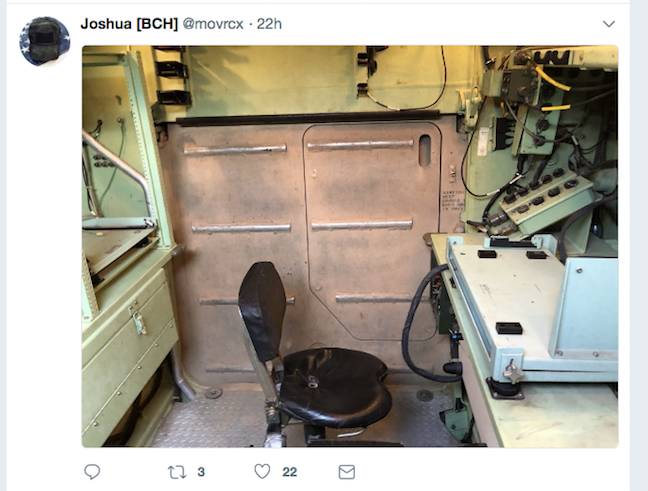 You can tell from Yabut's interior shot of the M577 that it's usually used as a mobile communications post, rather than a shopping trolley
In his court appearance, Yabut said the National Guard was his only source of income. ®