This article is more than 1 year old
GNOMEs beat Microsoft: Git Virtual File System to get a new name
Redmond asks for your help to rename its version of GVFS
Microsoft is going to rename the Git Virtual File System to eliminate its clash with GNOMErs.
The purpose of the Git Virtual File System was laudable: Redmond's developers were sick of taking the afternoon off after typing "git clone" (even "git checkout" could take hours), so they gave GitHub users a workaround.
At the time, Microsoft's Saeed Noursalehi explained that GVFS "virtualises the file system beneath your repo and makes it appear as though all the files in your repo are present, but in reality only downloads a file the first time it is opened."
At last, developers could handle terabyte-size repos without taking up knitting.
However, Microsoft incensed a community that already used the acronym GVFS – to them, it stands for the GNOME Virtual File System, and had done so for years (here, for example, are configuration instructions from 2007).
It was an odd look, given Microsoft's embrace of open source software, but Redmond's original response to complaints was to decline requests to change the product's name.
In response to one such complaint in comments to a blog post, Microsoft's Brian Harry noted in 2017: "I'm not going to say that no one knew about GNOME Virtual File System, but it didn't occur to anyone. We'll discuss changing the name. It would be a pain and I have to admit to a bit of, 'assuming you are going to end in VFS, there's only 26 letters so some duplication is eventually inevitable'. But, we'll look hard at it and see what make sense."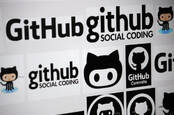 Microsoft commits: We're buying GitHub for $7.5 beeeeeeellion
READ MORE
The wheels might grind slowly, but a decision has been reached: Microsoft will rename its version of GVFS, and wants help choosing the new name.
The post at the GVFS GitHub repo, by Noursalehi, says: "We've heard the feedback, so lets use this issue to come up with a new name for this project. As we all know, folks from Microsoft don't have a rich tradition of picking super awesome names for things. I'm no exception to that pattern, so I was thinking we could all put some sensible suggestions into this issue. I'll then compile a short list and then we'll all get to vote on the new name."
All of which is a better outcome than being accused of censorship, which Redmond is also suffering after its acquisition of GitHub.
Microsoft boss Satya Nadella asked users this week to "judge us by the actions we have taken in the recent past, our actions today and in the future", and someone decided to put that to the test: they create a repo called the GitHub Evacuation Centre.
Their "censorship" complaint is that the repo has plenty of hits, but isn't listed in "trending repositories".
We'll let readers decide why that might be. ®