Motorola extends modular phone adventure for another year
Pimp my phone... for a price
Motorola has extended its modular phone adventure for another year, with new devices compatible with its Mods expansion spec. Reports of cutbacks raised fears the ambitious initiative would be snuffed out.
The new Mod-compatible Z3 Play was launched in Brazil this week - Motorola is growing rapidly in Latin America - although parent Lenovo says it's still finalising its strategy for the device in the UK.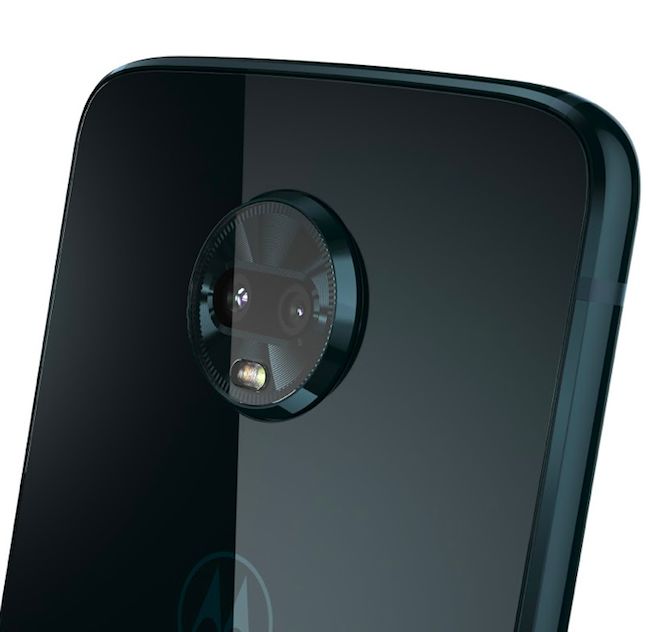 Three-year bet
Motorola launched the Mod initiative in the summer of 2016, with Mod phones expandable through third party add-ons that attach to the rear via a magnet.
The Mods spec includes a high-throughput wireless data bus. A range of accessories including a Polaroid thermal printer and even a projector have been developed, and Lenovo has thrown development funds at promising Mod ideas via an Accelerator Program. Beneficiaries of that include a QWERTY keyboard Mod and a blood pressure monitor. Meanwhile a Moto Mod is expected to be the first 5G phone users can test.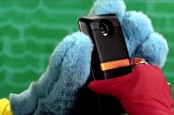 Leaked pics: Motorola to add 'unpatriotic' 5G to 4G phones with magnets
READ MORE
The advantage for users is that it turns the phone into a versatile consumer gadget, without adding significantly to the mass of the phone. The disadvantage is that like-for-like, Mods are more expensive than standalone equivalents such as a battery pack.
Motorola promised that Mods would be compatible with its devices for three years, which is something of a curse for the company, as it requires Motorola to produce phones that are (more or less) the same shape and size for the duration of the commitment. It has managed to make the Z3 Play slimmer and now bundles Mods for different market segments.
Lego fever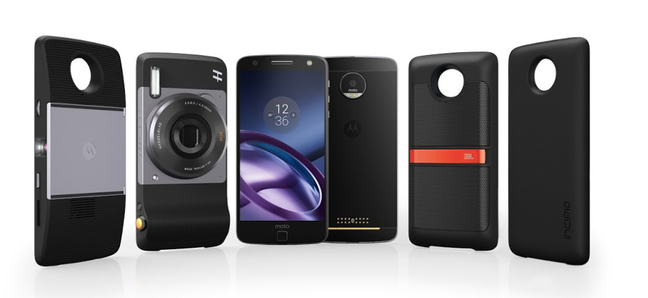 Left to right: Moto Insta-Share Projector, Hasselblad True Zoom, a Motorola phone, JBL Sound Boost, Incipio Off Grid Power Pack
[Click to enlarge]
Some high profile modular phone initiatives have become high profile embarrassments in recent years. Google's Project Ara aimed to create a completely modular device in which even the CPU could be replaced, while LG's internal expansion architecture introduced in the G5 proved to be a turn-off for buyers; LG returned to a conventional form factor the following year.
But Mods do allow the manufacturer to create discrete SKUs for different market segments, by bundling specific Mods with the device (so gamers get offered a bundle including the Gamepad console mod, for example).
We'll have a round-up some of the best (and worst) Mods for you soon. ®