Yahoo! is set to discontinue its Messenger app in just over a month's time.
The remaining bits of the Purple Palace confirmed on Friday that, as of July 17, the service will be no more.
"Until then, you can continue to use the service normally," Yahoo! says. "After July 17, you'll no longer be able to access your chats and the service will no longer work."
The decision to shut down Messenger should hardly come as a surprise. The desktop version was killed off in 2016 and, with Yahoo! transitioning from a standalone company to a piece of Verizon's Oath content network, many chunks of the old Purple Palace are destined for the scrap heap.
First launched in 1998 as Yahoo! Pager (ask your parents what those were), Messenger hit at the high point in Yahoo!'s arc as a dot-com boom darling. As users migrated away from dedicated chat apps to social networks and mobile messaging, however, the market for Messenger dried up.
"We know we have many loyal fans who have used Yahoo! Messenger since its beginning as one of the first chat apps of its kind," Yahoo! acknowledged in posting the death notice.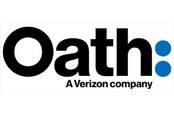 Yahoo! dismemberment! begins! as! Oath! offloads! Flickr!
READ MORE
'As the communications landscape continues to change over, we're focusing on building and introducing new, exciting communications tools that better fit consumer needs."
The shutdown comes six months after fellow Verizon property AOL turned off its own iconic instant messaging platform. Users will have six months after the shutdown to download their Messenger chat history if they so desire. Yahoo user IDs will continue to work with other services (such as Yahoo Mail).
While there is no official replacement for Messenger being announced, Yahoo! did say it is working on a beta chat product called Squirrel that is currently running as an invite-only trial. ®