Apple has revised its App Store rules to place restrictions on cryptocurrency mining, storage and payment across apps it distributes.
The rules change coincides with the company's introduction of beta versions of its forthcoming iOS, macOS, tvOS and watchOS releases at its annual developer conference.
It also comes as Wells Fargo joins Bank of America, Citigroup and JPMorgan Chase in banning the use of company-issued credit cards for buying cryptocurrency.
"Consistent with other enterprise practices in Wells Fargo Advisors and Wells Fargo Securities, customers can no longer use their Wells Fargo credit cards to purchase cryptocurrency," a company spokesperson told The Register via email. "We will continue to evaluate the issue as the market evolves."
Further adding to the pressure on cryptocurrencies, Bitcoin's price declined on Monday following the hacking of South Korean cryptocurrency exchange Coinrail.
Apple previously declared that apps transmitting approved cryptocurrencies had to do so in compliance with applicable laws. It also insisted that apps involved in Initial Coin Offerings, cryptocurrency futures trading and the like had to come from established banks, securities firms, futures commissions merchants or other approved financial institutions.
The fruit-themed device maker has now expanded its requirements.
Cook & Co raise the drawbridge
Apps offering wallets to store virtual currencies can only come from coders who are part of an organization participating in Apple's developer program. This makes it a bit harder for individuals attempting to conduct cryptocurrency scams because they need to register a business entity to enroll in the developer program as an organization.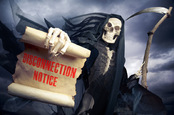 Ubuntu sends crypto-mining apps out of its store and into a tomb
READ MORE
Cryptocurrency mining has been disallowed in App Store apps, unless the processing is performed somewhere other than an Apple device, such as a remote server or cloud provider.
And apps may not offer cryptocurrency as an incentive for taking specific actions, such as downloading other apps, posting to social media or urging others to download apps.
In addition, Apple has expanded its prohibition on unnecessarily expending resources, draining the battery or generating heat with a specific callout to cryptocurrency mining.
"Apps, including any third party advertisements displayed within them, may not run unrelated background processes, such as cryptocurrency mining," the rules now say.
That's easy to declare but hard to enforce. Ad networks can be compromised to serve coin-mining code, which isn't anything app developers can control. And users of Apple devices may still be duped into loading websites that load coin-mining code.
But at least devs seeking to remain in Apple's good graces will look for other money-making options.
Apple did not respond to a request for comment. ®