This article is more than 1 year old
Korean cryptocoin exchange $30m lighter after hacking attack
Coinrail theft send vapor-coin prices tumbling
A weekend breach and theft at a Korean digital currency exchange is being blamed for a drop in the price of Bitcoin.
Coinrail confirmed on Saturday that it had been the victim of a hack and as a result coins were lifted from its systems.
해킹공격시도로 인한 시스템 점검중입니다. 일부코인(펀디엑스,NPXS)이 확인되었으며 추가적인 코인피해가 있는지 여부를 확인중입니다. 추후 자세한 사항은 재공지하겠습니다 / There has been an cyber intrusion in our system. We're confirming it and some coins(Pundi X, NPXS) are confirmed.

— coinrail (@Coinrail_Korea) June 10, 2018
The value of the lost coins (nine different cryptocurrencies in total) is estimated to currently be around $30m.
Coinrail, who says it has only accounted for around 70 per cent of its coins/reserves at this point, is also suspending service and moving all of its stored coins to an offline cold wallet while it investigates the incident.
One of the breached currencies was tokens from Pundi X, a payments company that says it is now working with both Coinrail and South Korean law enforcement to investigate the breach.
"Since the amount of NPXS token is equal to 3 per cent of our current supply, which could potentially affect the interests of all parties, we instigated an emergency security protocol to halt ALL the NPXS transactions at 11:16 am Singapore time (GMT+8) to protect NPXS holders and help Coinrail and Korean law enforcement to investigate the incident," the Pundix team explained.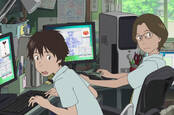 Stop us if you've heard this one before: Tokyo crypto-cash exchange 'hacked' for half a billion bucks
READ MORE
Fallout from the breach was felt throughout the cryptocurrency sector. While they were not directly involved in the attack, both Ethereum and Bitcoin saw their market values plunge by around 10 per cent following the disclosure of the Coinrail hack.
As of Monday morning according to Coindesk, Bitcoin was down from its Friday price of $7,600 to roughly $6,700, while Ethereum fell from a Friday price of $607 to around $518.
Also on Friday, the Wall Street Journal reported that "several" US cryptocurrency exchanges have been asked to hand over data to an insider trading from the US Commidity Futures Trading Commission. The request is said to be part of a larger DOJ probe into allegations of price manipulation in cryptocurrency trades.®