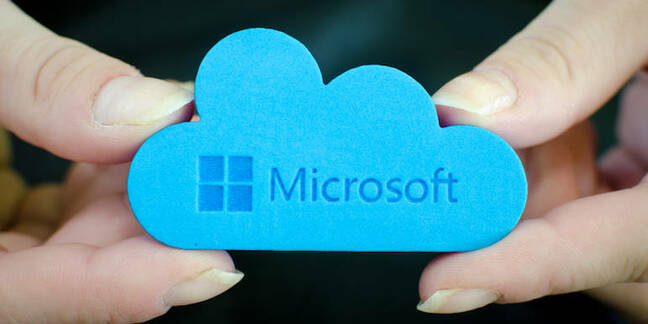 The Microsoft world was awash last week with the wailing and gnashing of teeth over what many of the more vocal in the development world regarded as the big bad corporate wolf chowing down on the fluffy sheep of open source as Redmond picked up GitHub.
Microsoft CEO Satya Nadella and soon-to-be GitHub CEO Nat Friedman went into full cuddle-the-coders mode with reassuring words and a refreshingly open Reddit Ask Me Anything (AMA) session respectively.
At Computex in Taiwan, Microsoft also flashed the Ginormonitor to the world, a not-quite-a-Surface-Hub for organisations with shallower pockets, while Qualcomm showed off a Snapdragon 850 Windows 10 device that points to improved performance and perhaps a lower price tag.
And the Windows 10 April 2018 Update continued to bring surprise and joy to users with the discovery that the update had borked the venerable and vulnerable SMB 1.0 networking protocol for some customers.
There were, however, some other bits and pieces you might have missed.
At last! Control of Windows 10 updates! For IoT and a fee…
At Computex, Microsoft announced its Windows 10 IoT Core Services, building on 2015's Windows IoT Core.
Intended to reassure builders of embedded devices (or "Intelligent Edge" as Microsoft insists on calling them) that support will definitely be around for 10 years, the service allows users to control the updates Redmond flings out into the wild.
While the free edition of Windows 10 IoT will still be hit by Microsoft's current semi-annual round of major updates, for a fee users can join the Long Term Servicing Channel (LTSC) and avoid feature updates.
Microsoft will also make the Device Update Center (DUC) available to IoT Core Services customers, allowing them to customise and control updates themselves, which will then be shovelled onto end users via Microsoft's existing Windows Update Content Distribution Network.
Due to hit preview in July, Microsoft hopes that the services will encourage vendors to build more devices based on Windows 10 IoT Core.
Visual Studio 2019 to be released in 2019. Maybe.
Almost lost in the GitHub noise were rumblings from Microsoft's John Montgomery on the future of Visual Studio 2019.
Visual Studio 2017 was launched just over a year ago and so is due a major update and Microsoft is planning releases on both Windows and Mac.
Developers will heave a sigh of relief to learn that Microsoft is promising to look at performance – making the IDE faster and speeding up solution load and build times. Unsurprisingly, collaboration is called out, with functions such as the communal coding sessions of Live Share being beefed up along with better integration with online source repositories.
No prizes for guessing which repository will likely get the most love.
More ominously, Montgomery also promised that AI-powered assistance via Azure would be making an appearance in the IDE.
The return of the Vista side-show?
Also at Computex, ASUS showed off a "ScreenPad" on a ZenBook Pro 15 which is in no way a response to Apple's Touch Bar*. No sir, not at all.
The ScreenPad is a laptop touchpad combined with a 5.5-inch touchscreen, which can change depending on the task in hand. Just like, er, the Touch Bar. Microsoft's Office applications will offer adaptive menus and controls on the ScreenPad, or the panel can be used as a screen extender. Hitting a function key will switch the ScreenPad between touchscreen and touchpad mode.
The device brings back fond memories of Windows Vista's SideShow of 2007 (seen here, also on an ASUS laptop) which, sadly, did not exactly set the world on fire.
Microsoft employees not feeling the love, at least pay-wise
Finally, a survey within the halls of Microsoft showed employee dissatisfaction on the rise, with employees reckoning that their package compared well with similar jobs elsewhere dropping to the 61 per cent.
The survey, leaked to CNBC, saw responses from 86 per cent of the software giant's employees.
Feelings will have continued to have been hurt by the software giant spanking $7.5bn on GitHub. Spread over the company's 124,000 employees, the lump of cash would have translated to a bonus of $60,483 for each and every hardworking Microsoft staffer, including CEO Satya Nadella, who already trousers $20m.
One the plus side, 93 per cent of respondents were still proud to wear their Windows name badges, although only 57 per cent felt the company's internal processes let them meet their customers needs, up from 47 per cent in 2015. ®
* as we pointed out back in the day, Lenovo had tried something similar with its Adaptive Function Room Keyboard ...
Sponsored: How to simplify data protection on Amazon Web Services