This article is more than 1 year old
Facebook tells users to report crappy customer service from advertisers
Threatens to ban ads from businesses with low marks
Facebook may be hiring thousands of people to police content, but it's asking users to volunteer to monitor advertisers.
The social media giant wants citizens of Facebookistan to report their experiences purchasing items pitched through Facebook or Instagram ads, so that it can encourage merchants to do better and block the ads of those unwilling to improve.
Toward that end, the company on Tuesday announced the launch of an advertiser review tool called "Leave Feedback." Think of it as a crude approximation of Yelp that's tied to Facebook's ad platform.
Accessible via the Ads Activity tab, the tool shows users the ads they've recently clicked – presumably advertisers are okay with the extra exposure – and invites feedback in the form of a brief survey.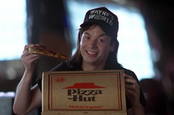 In defence of online ads: The 'net ain't free and you ain't paying
READ MORE
It's designed to gather data about products and services purchased from Facebook advertisers, the hoped-for consequence of clicking mobile or desktop ads associated with a retailer's website or app.
Facebook users can seek out the tool on their own. But the more likely path will be in-app solicitations displayed to encourage feedback after a purchase.
The biz frames its info-harvesting effort as a means to help businesses with a high level of negative feedback turn things around. That's why it is providing businesses with a dashboard that displays reported customer satisfaction.
"If feedback does not improve over time, we will reduce the amount of ads that particular business can run," the company explains in a blog post. "This can continue to the point of banning the advertiser."
The idea is to hold businesses accountable for customer service shortcomings and to build trust among those interested in patronizing online businesses.
But outright bans are not likely. They're not in the interest of Facebook or legitimate businesses. The more common consequence will be that customer-alienating ventures see their ads reach fewer people.
Facebook's ad team, we're told, intends to work with firms getting low marks. An email will be sent, notifying advertisers that customers aren't happy. If nothing has improved within a month, then the ad rate reduction will be imposed. A complete ban would only happen if a merchant continues to get bad reviews from customers and does nothing to address complaints for several months. ®