This article is more than 1 year old
Men are officially the worst… top-level domain
It's paining men as Spamhaus lists the top abused registries
The internet has a case of .men behaving badly, based on new data from international watchdog Spamhaus.
In a listing of the top ten worst top-level domains compiled by Spamhaus, .men has come top, followed somewhat bizarrely by .GQ, which is the country code for Equatorial Guinea but also happens to be the name of a famous men's magazine.
With the massive expansion of the number of top-level domains on the internet, it was perhaps inevitable that some would become beacons of bad behavior and so Spamhaus set out to discover who was either failing to limit, or turning a blind eye, to domain names under their registry being used by professional spammers and malware operators.
Spamhaus claims that some registrars "knowingly sell high volumes of domains to these actors for profit, and many registries do not do enough to stop or limit this endless supply of domains" – putting a spotlight on the darker side of the DNS.
In coming up with its top 10 worst TLDs, it developed two metrics: the percentage of total domains under that name that are "bad" domains; and an overall "badness index" accounting for the size of the registry and the resources that company has at hand to introduce policies that would limit the abuse.
And .men comes top with an extraordinary 60.6 per cent of its 73,000 domains identified as "bad", resulting in a badness index of 6.48. The company that runs .men, Famous Four Media also runs the third worst registry - .loan – with 59 per cent bad domains and a 6.22 index.
Most of the rest of the top ten is made of up the country code domains of African countries, that have long been criticized for being hotbeds of dodgy domains and one registry operator – Freenom – is notable within that group. Freenom allows domains under registries it runs to be registered and run for free, which, somewhat inevitably has made it a target for spammers and malware merchants.
Don't click
The worst in the top ten in terms of sheer number of bad domains is .click, run by large registry operator Uniregistry, with 65.3 per cent of its 7,300 domains listed as bad.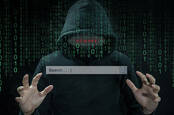 SpamCannibal blacklist service reanimated by squatters, claims every IP address is spammy
READ MORE
Spamhaus doesn't claim its index is perfect but it does note that "domains in this data are in active use, showing up in mail feeds and related DNS traffic. Other domains may be parked or used for traffic outside of our systems' focus, and those domains are not included in this summary."
It claims that the ten worst it lists "could, if they tried, 'keep clean' by turning spammers and other abusers away."
As to cleaning up the DNS overall, that task would most likely fall to the Internet Corporation for Assigned Names and Numbers (ICANN) which has contracts with many of the registries that are being abused by spammers and the registrars that sell the domains.
But ICANN has persistently failed to address abuse of the DNS in any meaningful way for over a decade, despite constant warnings from others in the internet industry.
Currently the organization is tied up trying to figure out how to deal with the fact that its critical Whois service is illegal under European law because it failed to act on constant warnings for over a decade from others in the internet industry. ®