This article is more than 1 year old
Microsoft pulls the plug on Windows 7, 8.1 support forums
Have you tried turning it off and.. err… off again?
Holdouts to Windows 7, 8.1, and 8.1 RT won't be able to ping Microsoft's own forums for tech support from the company anymore.
The Redmond software behemoth announced on Friday that, come next month, its staff will no longer be combing the official forums for 13 outdated products to offer support advice and assistance. Users will still be able to access the forums and get advice from each one, albeit without feedback from a Microsoft employee.
"There will be no proactive reviews, monitoring, answering or answer marking of questions," Microsoft said in announcing the move.
"The forums will still be moderated by Microsoft agents to ensure participants can engage in a safe and positive environment."
Both products have already been removed from Microsoft's mainstream support pipeline (Windows 7 RT 1 support ended in January of 2015, while 8.1 exited in January of this year.) Extended support for Windows 7 is slated to run until January of 2020, while Windows 8.1 will have extended support until 2023.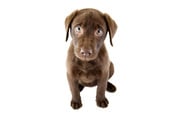 Have to use SMB 1.0? Windows 10 April 2018 Update says NO
READ MORE
Customers are still able to get paid support from Microsoft through to the end of the extended support periods.
In addition to the three outdated versions of Windows, Microsoft is pulling the plug on official forum support for the Office 2010 and 2013, IE 10, Surface Pro, Surface Pro 2, Surface RT and Surface 2, and Security Essentials. As with Windows 7 and 8.1, those products are all past their official support lifecycle as well.
Meanwhile, we're sure tens of people will be crushed to learn that the Zune help forum will be locked once and for all, as will the Microsoft Band forum (the Band 2 forum will continue to be supported). Both the cancelled topics will remain available for browsing. ®