UK.gov online dating tips: Do get consent, don't make false claims or fake profiles
Probe of dating platform's claims prompts crackdown on online love rat firms
An online dating platform has been spanked by the Competitions and Markets Authority as the UK government issued love match websites an etiquette guide for fair play.
Venntro Media Group – which has about 3,500 websites targeted at specific interests, hobbies, localities, ethnicity or religion – was the subject of a probe by the CMA after complaints about misleading claims and unclear data-sharing.
The Berkshire-based biz has more than 55 million users worldwide, but concerns were raised about how their data was shared between the various sites, as well as a lack of clarity over the terms and conditions of use.
The CMA's investigation found that some users were unaware that their information would be stored in a central database – and that their profiles might be visible on other sites.
Others complained that they had signed up for sites featuring explicit adult content without realising what was on offer.
The CMA said that the end result was that customers may not have been shown people who shared their interests – the whole point of being on the sites.
"We took action against Venntro because we were concerned people's profiles were being placed on sites without their knowledge or permission, and that they were being misled about how likely they were to meet someone with common ground," said appropriately named George Lusty, senior director for consumer protection at the CMA.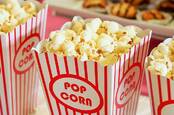 Man sues date for cinema texting fiasco, demands $17.31
READ MORE
Venntro has pledged to mend its ways, committing to make the cross-registration process more clear, issue a warning before auto-renewal of long subscriptions, and scrap a clause that gave it the right to unilateral variation of its Ts&Cs.
In addition, the CMA said it had sent warning letters to 14 other leading dating websites and app providers demanding they review their terms and practices to make sure they are in line with data and consumer protection laws.
The CMA, together with the Information Commissioner's Office, has issued a set of dos and don'ts for such firms. The sage advice includes ensuring customers know what information is collected on them, how it is used and asking permission to share it with other sites.
Firms should not make untrue claims or promises about the nature or membership of the service – such as fluffing up the number of users by using historical figures – or misleading them by creating company-controlled profiles to communicate with them.
"With millions of people trusting dating sites to find their perfect match, it's important they fully understand how personal information will be used, before they sign up, and that sites tell the truth about what they can offer," said Lusty. ®