HP Inc exec Ron Coughlin is quitting the dog-eats-dog world of peddling PCs and heading into the more cuddly-sounding - but no doubt competitive - one of speciality pet retailing.
Coughlin has held senior positions at HP including GM for LaserJet hardware, head of consumer PCs, and president of the $33bn turnover personal systems unit since HP split with its former parent.
But fur babies beckon for the man who is set to become chief exec at San Diego-based Petco Animal Supplies, a company that in its own words "obsesses about delivering health and happy experience for pets".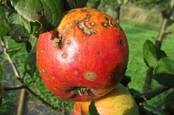 HP doorsteps Apple shoppers at the altar of dreams
READ MORE
"We will drive compelling in-store, online and services-related offering, and we will have unwavering commitment to innovation and flawless execution," said Coughlin, who starts the job on 18 June.
Under Coughlin, HP regained the title of the world's biggest shifter of PC tin – something that company previously said wasn't its main goal (improving profits were) – by unseating Lenovo from the top.
Alex Cho, veep and GM of HP's commercial PC business, is the chosen successor to lead the Personal Systems division. He joined HP in 1995 and has held various senior positions at the company.
Now all the new charge has to do is keep Lenovo and other rivals at bay. And perhaps borrow some of Coughlin's strategies, which included stalking Apple customers outside of Apple stores to tout HP's latest designs. ®