This article is more than 1 year old
FACE/OFF: Australian Criminal Intelligence Commission bins NEC-built biometrics project
Meanwhile there's 15 other $10m-plus IT projects wobbling down Canberra way
The Australian Criminal Intelligence Commission (ACIC) has unplugged a biometric identification project.
The ACIC cited project delays as the reason it's terminated its contract with NEC Australia.
NEC won the contract in 2016 from the ACIC's predecessor organisation, CrimTrac, and it was supposed to be operational in 2017, with the company also expected to provide years of management services.
The project's original budget was $46 million, with the Sydney Morning Herald citing a PwC report saying it overshot that spend by $40 million.
The ACIC's announcement said the project was suspended on June 4 "while commercial negotiations were ongoing", and that it was terminated on June 15. The agency has referred the project to the Australian National Audit Office.
NEC Australia's own statement says the company is "... extremely disappointed by the Australian Criminal Intelligence Commission (ACIC) decision to terminate the Biometric Identification Services (BIS) project."
The statement continued: "we already have a high quality solution that will meet their needs".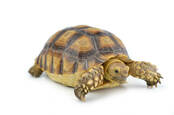 Grilled over failed DoE project, Turnbull's Transformers turn turtle
READ MORE
"The BIS Solution was ready to be handed over to the ACIC for System Acceptance Testing when the project was placed on hold by the ACIC," NEC added.
"It is important to note that the ACIC terminated the contract under the 'termination for convenience' clause, and not because NEC had been in breach of its obligations."
The company remains "committed and ready to deliver the BIS solution", the company said.
ACIC was created by the merger of CrimTrac and the Australian Crime Commission and biometric identification was at the heart of its brief. When he introduced the legislation to create the agency, Justice Minister Michael Keenan said its "sophisticated information technology" would "improve the quality, access and timeliness" of the intelligence it would provide.
The biometric project is far from Australia's only current IT problem - in May 2018 the nation's Digital Transformation Agency said there were 15 projects on its "watch list" of Federal government IT projects worth more than $10 million, and in which the agency had a "declining confidence in their delivery". ®