This article is more than 1 year old
Strip Capita of defence IT contract unless things improve – Brit MPs
Committee calls for more public spending – but not with outsourcer
A Parliamentary committee has called for Capita to be stripped of its military recruiting IT contract unless its performance improves, as part of a wider call for UK defence spending to increase.
The Defence Select Committee published a report this morning aimed at increasing British defence spending from its current level of around 2 per cent of GDP to 3 per cent, returning it to levels last seen in the 1990s.
As part of its report, titled Beyond 2 per cent: A preliminary report on the Modernising Defence Programme, the committee said that UK defence "needs to develop similar flexibility [to Russia] to counter over-reliance on technology in operations". It also called for more cash to be ploughed into British "electronic warfare" units.
At the moment a defence review is taking place, the Modernising Defence Programme, which is supposed to help the Ministry of Defence (MoD) balance its budget and plug its £20bn black hole. This is taking place alongside a wider cross-government review of UK security policies and spending.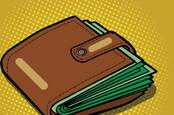 Sort your spending habits out, UK Ministry of Defence told over £20bn black hole
READ MORE
Numerous gros fromages from the world of defence, including the Royal United Services Institute think tank and General Sir Gordon Messenger, had told the committee that Western military command-and-control networks are an obvious weak link for hostile states to target. These networks rely heavily on digital and space-borne tech and fears were expressed by some who wrote in that the Armed Forces may not be fully prepared to cope without them being operational.
In its discussion of recruiting problems, the committee singled out notorious IT outsourcing bungler Capita for a kicking over its woeful role in the ongoing military recruiting IT disaster. Army recruiting was in a parlous state last year, with the committee's MPs recording a recruitment deficit of 31 per cent in 2016/17.
"A substantial factor in this is the woeful performance of Capita, which entered into a partnership agreement on recruitment services with the Army in 2012," noted the report. "The long delay in implementing the programme has been compounded by the failure of the ICT system put in place by Capita to manage the recruitment process across all three Services."
The repeated failures of Capita have affected recruitment across all three Services, and have done particularly serious damage to Army recruitment. If the service provided does not significantly improve very soon, the Department should implement its contingency plans and take recruitment back into its own hands.
Capita had not responded to our questions by the time of publication.
Satellite technology was also prominently mentioned by the committee as part of its call for more money. Citing the UK's Carbonite-2 satellite, the committee suggested that space tech represents "key opportunities for Defence to support the world-class UK space industrial sector. Suggestions that have been made in written evidence on further exploitation of space capability include exploration of the delivery of cyber payloads from space" – in plain English, hacking from satellites. However, it also sounded a warning over how "heavily reliant" the British military is "on space-based technology for communications, navigation and surveillance purposes".
The Ministry of Defence told The Register: "The Defence Secretary launched the Modernising Defence Programme to strengthen our Armed Forces in the face of intensifying threats and, while we welcome the Defence Committee's preliminary report, we will not speculate on the outcome of the Programme before we share our headline conclusions." ®