This article is more than 1 year old
Dearly beloved, we are gathered here today to mark the life of Slack for Windows Phone
Farewell, dear app, we hardly knew ye (which might have been the problem)
Users of the Windows Phone incarnation of the popular collaborative messaging platform Slack have been advised to look elsewhere.
The latest update of the application arrived last week, with a message warning that this was it. There would be no further tweaks. Slack's support site agreed. Though it'll remain available in Microsoft's moribund app store, there won't be any more updates beyond version 2018.614.0.0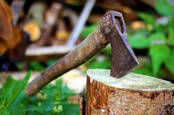 Even Microsoft's lost interest in Windows Phone: Skype and Yammer apps killed
READ MORE
Slack for Windows Phone became available in August 2015, arguably past peak Windows Phone (if such a thing ever existed), but has failed to shake its beta tag in the nearly three years it has lingered around the app store.
Microsoft was able to claim a lead over Slack earlier this year by, er, killing off the Windows Phone versions of its own Slack-a-like, Teams, before its hipster rivals could do the same.
Unlike Slack, which stated its app will remain available, if not updated, Microsoft delivered an additional kicking by not only pulling support, but also yanking its own app from its store. Redmond killed Windows Phone versions of Yammer and Skype for Business at the same time.
The news comes in a week where fresh rumours of a potential Surface Phone or similar have been circulating in the form of the mythical Andromeda hardware. However, in the absence of any confirmation of such a device, it may be time for Windows Phone holdouts to finally face the inevitable and make the sad shuffle to a platform from the likes of Google or Apple. ®