Adobe is taking its "Sign" electronic signature service into Microsoft's Azure cloud, in addition to its current arrangement that sees the service run in Amazon's cloud.
Sign is an electronic signature service that allows users to sign documents by scrawling their sign on a screen or with a mouse, then using that signature in PDFs. Sign also facilitates exchange of electronically-signed document with sufficient security that they have the same legal force as a pen and ink signature.
The technical overview (PDF) of the service explains that its infrastructure resides in AWS in North America, Japan, Australia and the European Union.
In coming weeks US-based users will also have the choice of using an Azure-hosted version of the service. The Azure footprint will spread over time. Adobe execs couldn't tell The Register why it is adding Azure, other than offering platitudes about customer choice. We'll update this story if they add more detail.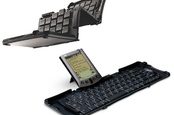 LinkedIn killing CardMunch biz-card scanning app
READ MORE
For now, we can guess that the Azure adoption angle could well come from the fact that Adobe's integration with other Microsoft products has depended. The company today announced that Adobe Sign can now be integrated with Dynamics 365 workflows. There's also a new tie-in to LinkedIn's Sales Navigator.
Office 365's web apps now also have native PDF services integration in the Ribbon interface, if you have an Adobe subscription. SharePoint and OneDrive have gained the ability to "create and view high-quality Adobe PDFs that preserve fonts, formatting and layouts and can be password protected."
Sharing infrastructure with Dynamics and Office365 could give Sign a performance boost. Adopting Azure could also be a quid pro quo for Office integration. Watch this space if the company replies.
Adobe's also updated its Scan mobile app so that it can perform optical character recognition of business cards and add them to your Contacts.
The Register gave the new feature a quick test and can report it's a little clunkier than the late, lamented, LinkedIn CardMuch app, but still rather handy. ®