Apple takes $9m kick down under after bricking iPhones
Victory for the right to repair crowd, but a flea bite for Apple
---
Apple is facing a $9m (AUS) slap-on-the-wrist for kicking out a firmware update that disabled some repaired iOS devices in Australia.
The Australian Competition and Consumer Commission (ACCC) says the Cupertino Newton-builder lied to customers when it said it could not properly update the firmware on iPhones and iPads with third-party replacement screens.
The case stems from a 2016 iOS update that disabled unidentified touch sensors. Because the touch sensor is part of the screen assembly on iPhones and iPads, any device that had been repaired with a third-party screen would have fallen afoul of the code.
Also known as the 'Error 53' bug, the issue was the result of what Apple said was a security measure designed to prevent hardware tampering, but critics charge was an underhanded effort to sabotage non-Apple repair shops and force users into paying the Cupertino Idiot Tax to get their shiny iThings fixed.
Apple would eventually walk-back the policy following consumer outcry (and a handful of lawsuits).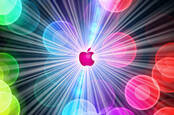 No nudes, bloated apps, Android sucks and 497 other complaints about Apple to the FTC
READ MORE
Now, the Australian government says Apple's policy was not just unpopular, it was also illegal. The ACCC concluded Apple violated the Australian Consumer Law (ACL) when it told its down-under punters that their repaired devices could not run iOS in the immediate aftermath of the update.
"If a product is faulty, customers are legally entitled to a repair or a replacement under the Australian Consumer Law, and sometimes even a refund. Apple's representations led customers to believe they'd be denied a remedy for their faulty device because they used a third party repairer," said ACCC Commissioner Sarah Court.
"The Court declared the mere fact that an iPhone or iPad had been repaired by someone other than Apple did not, and could not, result in the consumer guarantees ceasing to apply, or the consumer's right to a remedy being extinguished."
The fine, translating to about $6.64m US (or roughly 14 minutes of Apple's last quarterly profit), is going to be less noteworthy for its fiscal impact than for the message it will send to DIYers who want to repair their iOS devices in the face of Apple's notoriously strict repair policies.
Following this ruling, Apple will (at least in Australia) have to be more transparent about how it treats repairs and handles customer complaints.
In addition to the fine Apple's Australia operation has agreed to change its staff training so that store and call center workers are able to give consumers advice without violating the ACL by doing things like telling customers their devices can't use third party hardware or saying or that broken kit will be replaced with refurbished hardware instead of a brand new unit. ®