This article is more than 1 year old
Capita admits it won't make money on botched NHS England contract
Outsourcer's mea culpa: firm failed on due diligence, lacked data, closed offices too fast
Embattled outsourcing giant Capita has made a loss of £140m trying to deliver on a seven-year contract to upgrade back-office support in the NHS – and never expects to turn a profit on it.
CEO Jonathan Lewis made the admission at an evidence session in front of the influential Public Accounts Committee yesterday, which was called to discuss the various failures in the £330m Primary Care Services project, the contract for which Capita won in 2015.
The work was to update outdated IT systems and outsource a range of services for GPs, dentists and opticians, including pay and pensions, medical record management, patient registration, and national performance lists for practitioners.
A National Audit Office report published last month set out the comprehensive failings in the work, noting that the firm had failed to deliver key aspects of the end-to-end service that could have put patients "at risk of serious harm".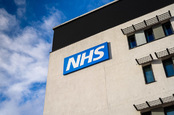 NHS England fingered over failure to forward patient correspondence
READ MORE
This included 87 women being notified incorrectly that they were no longer part of the cervical screening programme; processing issues that delayed an estimated 1,000 GPs, dentists and opticians from working with patients; and some 162,000 items of clinical correspondence going undelivered because the terms had failed to make forwarding a contractural obligation.
At the hearing, Lewis and his colleague, executive director of public services partnerships Stephen Sharp, accepted the findings of the report.
"I think it's fair to say there wasn't enough due diligence," said Sharp, when asked about the tendering for the work, which effectively involved folding 45 offices into three. "Capita didn't glean all the data it could and should have."
Sharp added that the firm was "working blind" for some time because of this lack of information available, and that the firm faced "bigger issues" than had been expected when the work did begin.
"Going forwards, I wouldn't have closed any offices until we could see we'd got the procedures operating on a national basis, and then folded those services into the three centres," he said.
Instead, the firm opted for a "big bang" approach to office closure, which was broadly attributed to a desire from both parties to make more savings more quickly.
Lewis, meanwhile, emphasised that the firm had invested £125m in the work, which with added loss margins would be closer to £140m – money it did not expect to make back.
"We will not make money over the life of this contract," he told the assembled MPs of the work, which is due to run until 2022, after which there is a possible three-year extension. (Lewis would not be drawn on whether he had ruled out bidding for this further work.)
'Access to resources should not impede delivery'
On the other hand, the work has saved the NHS some £60m over the past two years – although initial savings were not as expected, this does hit the planned annual £30m savings – and some MPs asked whether Capita had been leveraged to bear the loss on the work.
Others noted that NHS England seemed to have contributed to some errors – such as a lack of good data available at the start of the project – and asked if Capita would ask the NHS for more cash.
Lewis replied in the negative, at which point NHS England boss Simon Stevens – who was also giving evidence at the hearing – quipped: "... is the right answer."
Indeed, the Capita boss came close to saying he had given his team carte blanche to make sure the project succeeds.
When Sharp revealed that the firm had this year stopped meeting one of the KPIs it had been achieving from November 2017 – due to staff being unable to get to work in March's bad weather and IT downtime in April – Lewis was quick to allay any fears that the project was not in hand.
"I've made it clear within the organisation that access to resources should not in any way impede ability to execute against out contractural obligations," he said, noting that this directive had allowed the firm to put another 60 staff on to the service in question.
Capita cost-cutting on NHS England contract 'put patients at risk' – spending watchdog
READ MORE
One MP noted that such a commitment might be a concern to shareholders, but Lewis brushed this off.
"Fifty-five per cent of our revenues are in the private sector, which is very profitable," he said. "Two large central government contracts are not profitable; the remainder are. It's no different from any other [business's] portfolio."
However, the boss, who only joined the firm in November 2017, did manage to sneak in a comment that the decision to plough ahead with the project early on, even when the firm was aware of major issues, was "regrettable" and "would not have happened on my watch".
Lewis also suggested that, with retrospect, Capita might not have thrown its hat into the ring: "If we were to approach a contract of this nature today, we would approach it very differently... unless we were comfortable that we could deliver against the spec, we understood the risks, we would not bid on it."
Asked about the NHS's part in the failures, Stevens said that it had no option but to take action because "the status quo was going to fall over", pointing out that it had unearthed serious problems with existing systems during the transition period – namely that some 700,000 patient records had gone undelivered over five years.
However, he acknowledged that a gradual transition during the early years – as opposed to shutting all the offices quickly – "would clearly have been preferably in operational terms". The body would implement the NAO's recommendations in any future large-scale procurement exercises, he said.
Capita emphasised at the hearing that it was now meeting 43 of its 45 KPIs, and that there should be a digitised service within the next 12 to 18 months.
The witnesses also pointed to monthly meetings between Capita and NHS England and increased stakeholder engagement as evidence it was making the necessary changes to project governance and management. ®