This article is more than 1 year old
National ID cards might not mean much when up against incompetence of the UK Home Office
Would they have prevented Windrush? The mind boggles
The Windrush immigration papers scandal barred Caribbean-born Britons from public services and in some cases deported them because they lacked sufficient documentation.
The scandal claimed Amber Rudd's job as Home Secretary. Her replacement, Sajid Javid, is working to sort out the mess.
Two of Javid's predecessors, Charles Clarke and Alan Johnson, have popped up with their answer: identity cards.
"Biometric cards remain the best way to prove and so protect a citizen's identity, which is why most major European countries have them," the two wrote recently wrote in a recent letter to The Times. "It's time to put identity cards back on the political agenda and give everyone confidence that those using our services are fully entitled to do so."
Clarke and Johnson were two Labour home secretaries who attempted to implement the Blair/Brown government's ill-fated identity card plans in the 2000s. The scheme was terminated by the Conservative/LibDem coalition soon after it gained power in 2010, under Home Secretary Theresa May, now Prime Minister.
The work was led by one of her junior ministers, Damian Green, including a photo-call where he inserted hard drives into a grinder in Essex. In keeping with the air of farce (here and here) that often seems to accompany British identity cards, Green resigned from the Cabinet in December 2017 over his denials that porn had been present on his work computer in 2008 when his office was raided by counter-terrorism police officers looking for leaked Home Office documents.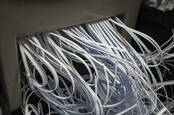 Windrush immigration papers scandal: What it didn't teach UK.gov about data compliance
READ MORE
The lack of an identity card has, arguably, caused severe problems for tens of thousands of people who were invited to move decades ago to the UK from Caribbean countries that were at the time British colonies. Under legislation then in force, their residents were treated as British subjects who did not need a passport to move to the UK.
This door was largely closed by the Immigration Act 1971, which came into force on 1 January 1973, the day the UK joined what would become the European Union. But in many cases the 1971 law gave those Commonwealth citizens who had moved permanently to Britain rights to stay, although the legal situation is complex.
For many decades, many of those who moved had little need to demonstrate their immigration status, but a "hostile environment" towards those from overseas living and working in the UK and seemingly overseen and fostered by May has changed that.
The Guardian has documented heart-breaking cases of people refused publicly funded treatment for cancer, losing jobs and being refused entry back into Britain. (The cancer patient, Sylvester Marshall, has since gained the permanent right to remain in the UK, and has started NHS treatment.) Some were told they were living in Britain illegally and could be deported, following of the appointment of outsourcer Capita in 2012 to target people overstaying their visas.
Without one, the UK is able to keep "a sense of legal ambiguity" over many people's immigration status and problems often arise only when they need to demonstrate it
Things might not have been so bad if the Home Office, among other things, in 2010 hadn't destroyed the landing cards from the post-war period that could have helped some people's cases. This followed a decision taken in 2009 under Alan Johnson, although he says he knew nothing of it.
But do Clarke and Johnson have an argument that a universal identity system would help stop this kind of thing happening? They do – but it is undermined by the nature of the ID scheme that Labour tried to implement, Britain's tangle of immigration laws and the incompetence of the Home Office.
A side issue is that if Labour's scheme had gone ahead, it would probably not yet have caught up with the Windrush generation. Britons would have submitted their details to the National Identity Register database – always the main point of the exercise, despite the ID card branding – at a relaxed pace, primarily through passport applications and renewals.
The final version of the scheme in November 2008 planned to lock passports and enrolment together in 2012, suggesting this phase would have continued until 2022 given that passports generally last for a decade. Forcing those without identity documents to enrol would have required another act of Parliament, and it seems unlikely this would have happened yet.
But if for argument's sake such a scheme had been started earlier and fully implemented by now, it might have helped prevent the Windrush scandal. Dr Nando Sigona, a migration expert at the University of Birmingham, says countries with compulsory identity systems have to confirm immigration status when someone gets to a qualifying age for an ID card. Without one, the UK is able to keep "a sense of legal ambiguity" over many people's immigration status and problems often arise only when they need to demonstrate it: "The issue emerges when it's a bit too late to solve it," he says.
But that doesn't make him a fan of the identity system Clarke and Johnson proposed. He criticised their system's dependence on biometric technologies and extensive requirements for personal data. "There was almost a fascination with the potential of technology," he says. "I'd be for a more streamlined kind of ID system, rather than one that captures a lot of elements of your life and would open up room for abuses and losses of data."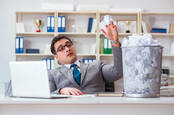 Windrush immigration papers scandal is a big fat GDPR fail for UK.gov
READ MORE
Richard Warren, an immigration caseworker at the Kent Law Clinic at University of Kent, says the lack of an identity card system did not cause the Windrush scandal.
"The issue here has been the burden and level of proof required by the Home Office from long-term residents who acquired leave to remain by operation of the law in 1973 at a time when it was not necessary to have any document confirming it," he says.
"The law is actually very complicated and the so-called Windrush cases actually include lots of different scenarios and individuals with various entitlements – some to citizenship and others to leave to remain."
Warren quotes another former Home Secretary: "I believe Theresa May in 2010 described ID cards as 'intrusive, bullying and ineffective' – shortly before she started work on her 'hostile environment'. The lesson I would take in order to avoid future Windrush scandals is not to have a 'hostile environment'." He includes mandatory identity cards in that.
Of course, no identity card can make up for the structural deficiencies of the Home Office and its system.
The UK already has biometric identity cards – only for foreign nationals. Chai Patel, legal and policy director of the Joint Council for the Welfare of Immigrants, says that rather than cards the government should simplify the immigration rules themselves. Also, stop forcing non-specialists such as landlords, bankers and public sector workers having to decide someone's immigration status – factors that have helped create that hostile environment.
Patel points out that nearly half of the department's immigration decisions that are taken to court are overturned on appeal. (The department has a reputation for bungling other tasks too, including criminal record checks.) "The solution isn't to give them more power to decide who is and isn't here legally. The solution is to fix their appalling decision-making," Patel says. "There's no technological solution to that."
A compulsory identity system could push the UK authorities into resolving everyone's immigration status, but the bigger problems lie in Britain's messy immigration laws and the Home Office's incompetence in implementing them. And on present departmental responsibilities, any identity system would be implemented by that very same Home Office. ®