Splunk acquires VictorOps to take it – and you – into site reliability engineering
$120m buy aims to step beyond DevOps into triage
Last week Splunk spent $120m to acquire VictorOps, a DevOps incident management outfit.
And yesterday Splunk's chief technology advocate Andi Mann told The Register why.
For years Splunk has been all about helping to investigate incidents. The company's big data heritage saw it probe log files to figure out the patterns that lurk within, to help users figure out which nerd knobs they need to tweak for better ongoing operations.
Last year, Mann said, the company quietly added application monitoring with version 3.1 of IT Service Intelligence (ITSI) product.
VictorOps will now take the company into collaboration to fix problems and set Splunk up to enter the market for site reliability engineering (SRE), Google's discipline of treating all operations problems as software problems.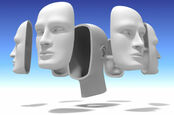 The many-faced god of operational excellence, DevOps and now 'site reliability engineering'
READ MORE
Acquiring VictorOps gets Splunk headed in that direction because its products let users understand "Who do I need to get together to fix the problem and what is our plan of action" Mann explained.
He added that VictorOps offers "humane" rostering, so that developers aren't called out night after night, offers chatrooms so that teams can assemble to triage incidents, integrates with tools like Slack and also allows ChatOps – bots that initiate actions from within chat tools.
Adding these tools to Splunk's roster, Mann said, means it can now monitor apps, provide an environment in which to fix them and allow the deeper investigations that figure out root cause of problems and allow re-designs of infrastructure and code to stop them recurring.
Splunk also hopes it can make it easier for both its web-scale customers, and smaller operations, to adopt SRE. The company feels that cloud-style ops were happily adopted by smaller concerns once packaged as hyperconverged infrastructure and that if it can package SRE right, it has a chance to have some fun.
Mann also touched on the DevOps efficiency measurement tool he mentioned in a previous conversation with The Register and said the company decided not to proceed with it as a discrete product and will instead release it as individual, smaller, components.
"The continuous deployment module was all things to all people, the whole value stream from end to end," Mann said. Customers found that "a lot of elephant to eat, so we broke it down."
The resulting Build Analytics app does what it says on the tin – analyse applications in the pre-production stage. Splunk has also deepened its partnership with Puppet Labs to offer more insights into configuration and provisioning.
Expect more of this sort of thing from Splunk, which is keen to expand by taking its analytics expertise into markets that rub up against IT operations. The company recently expanded into monitoring industrial equipment in pursuit of such markets. DevOps and site reliability engineering are other forays, and Mann and other Splunk execs have hinted that more expansions will be revealed in coming months. ®