Tesla fingers former Gigafactory hand as alleged blueprint-leaking sabotage mastermind
Musk blames bad Tripp, drags fella into lawsuit
---
Tesla has sued a bloke it claims was behind an effort to sabotage the electric car maker by leaking its confidential blueprints.
A complaint [PDF] lodged with the Nevada US District Court today names Martin Tripp, a former technician at the Tesla Nevada Gigafactory plant, as the alleged culprit behind a string of hacking and data leaks.
It comes on the heels of the revelation from founder Elon Musk that Tesla was the victim of a massive insider attack aimed at derailing its car business.
"Tesla has only begun to understand the full scope of Tripp's illegal activity, but he has thus far admitted to writing software that hacked Tesla's manufacturing operating system ("MOS") and to transferring several gigabytes of Tesla data to outside entities," Tesla's lawsuit claimed.
"This includes dozens of confidential photographs and a video of Tesla's manufacturing systems."
Infection
According to Tesla's complaint, Tripp was able to slip a piece of malware onto three different machines at the Nevada Gigafactory where the automaker assembles the batteries for its cars.
That software nasty, allegedly written by Tripp himself, collected and exported "several gigabytes" of confidential information outside of Tesla's networks. From there, it is alleged, Tripp handed the data to unnamed third parties.
"His hacking software was operating on three separate computer systems of other individuals at Tesla so that the data would be exported even after he left the company and so that those individuals would be falsely implicated as guilty parties," Tesla claimed.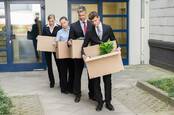 Tesla undecimates its workforce but Elon insists everything's absolutely fine
READ MORE
In addition to the hacking of confidential information, Tesla also alleged that Tripp fabricated damaging tales about the company and passed them to journalists.
"Tripp also made false claims to the media about the information he stole. For example, Tripp claimed that punctured battery cells had been used in certain Model 3 vehicles even though no punctured cells were ever used in vehicles, batteries or otherwise," Tesla's suit claimed.
"Tripp also vastly exaggerated the true amount and value of 'scrap' material that Tesla generated during the manufacturing process, and falsely claimed that Tesla was delayed in bringing new manufacturing equipment online."
The suit comes after weeks of Musk feuding with the press over unflattering stories about both Tesla's factory conditions and the safety of the cars themselves.
It appears that Tripp is being blamed at least in part for that unflattering coverage, and Tesla wants to extract a pound of flesh in retaliation.
In addition to a $1,000,000 damages bill, Tesla is asking the judge to allow it to inspect Tripp's phone, home computer, and his email accounts "to determine the extent to which Tesla trade secrets were wrongfully taken and/or disseminated to others."
Tripp has yet to file a response in court, and no date has been set for the next hearing in the case. ®