MOS-SAD: Israeli govt weighs in on Facebook privacy, promises action
Spymaster whines about smartphone privacy
---
Israel Cyber Week Facebook – already kicked around the block by politicians in the US and Europe over privacy in the wake of the Cambridge Analytica scandal – has come under fire from Israel.
Both government ministers and visiting dignitaries waded into the fray at the Cyber Week conference in Tel Aviv on Thursday.
"We must ensure that global companies and internet giants like Facebook, Twitter or Google are held accountable for the irresponsible handling of users personal data," Israeli Minister of Justice Ayelet Shaked told delegates. "We must act to ensure that privacy laws are respected worldwide."
"As a western democracy we are committed to respect, promote, and protect the right of privacy and data security. A data-centric economy brings many benefits to human life and to the quality of living, but we should make sure that the price that our society is required to pay during this process is not too high," she added.
Ciaran Martin, chief exec of the National Cyber Security Center, raised questions about whether users will remain content with the privacy deficit inherent in using services such as Facebook earlier in the week. Martin said 2018 might mark the year that "giving away personal data for free as a business model came unstuck" and we started to look for other things.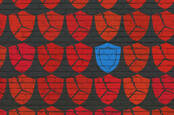 Israel cyberczar drops hints about country's new security initiative
READ MORE
El Reg invited Facebook to comment on these twin strands of criticism but we'd yet to hear back at the time of going to press.
Yuval Diskin, the former chief of Israel's intelligence agency Shin Bet turned cybersecurity entrapeneur, told international journalists that it was "hypocritical" for people to object to state-sanctioned intelligence gathering but to say nothing about snoopy smartphone apps.
"Smartphones collect everything," Diskin said. "Why do you allow this to happen but not for the government that wants to protect you to collect intelligence?"
Diskin was head of Shin Bet during the time of the second intifada. According to Diskin, legislators responded to the conflict by passing laws to allow access to data. It's better to "pay in privacy than pay in human life," Diskin asserted. ®