IBM loses mainframe docs down the back of the web, customers cry 'sabotage'
Broken page links flummox big iron clients of Big Blue
---
Earlier this month, IBM's attempt to redesign its website broke links to product documentation – and all hell broke loose.
On the IBM-MAIN mailing list, z/OS mainframe customers decried the changes as sabotage. People looking for IBM tools have been unable to find them. One aggrieved individual urged SHARE, an independent enterprise IT user group, to "kick IBM in the ass" for what the company has done.
The website changes disabled documentation links that customers depend on and left search engines without any idea where the files had been relocated or whether they still exist. Last week, all the z/OS 2.1 material vanished from IBM's Knowledge Center.
The confusion has been sufficient to prompt Watson & Walker, a Sarasota, Florida-based mainframe consultancy, to explain the situation to clients, after taking note of the online discontent.
In a blog post on Thursday, the firm says that IBM initiated the redesign to trim outdated, unused and duplicate pages from the hundred millions URLs it manages and to generally make relevant documentation more easily discoverable.
"The intent was that these changes should be largely transparent to the users of the IBM sites, with redirects being set up to protect users from broken links," Watson & Walker says. "However, it appears that implementing these changes resulted in some technical material being removed or moved to other locations, with missing or nonsensical redirects."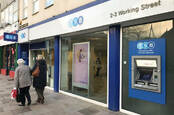 Test Systems Better, IBM tells UK IT meltdown bank TSB
READ MORE
The consulting biz suggests that the IBM teams associated with affected products weren't given enough time to redirect severed links. And it observes that in the absence of any evident strategy for moving the documentation, those responsible for product sites have been left on their own to hunt for places to house their data.
Some of the lost pages have ended up on another IBM domain and some have landed on Microsoft's GitHub.
In a post to IBM-MAIN a week ago, John Eells, senior software Engineer at IBM, said he didn't think everything had been removed.
For example, z/OS 2.1 docs still exist, albeit as PDFs rather than Knowledge Center pages.
Nonetheless, Eells acknowledged the material is more difficult to find and, on behalf of IBM, apologized for the snafu.
"Behind the scenes, I know that people *are* working on this, even if the fruits of their efforts have not yet become apparent," he said. "I am pretty far removed from those efforts, so I won't try to summarize status or predict anything, but I can tell you that the issue has caught some fairly high-level attention.
IBM did not respond to a request for comment.
Big Blue does appear to be aware of the problem. According to Watson & Walker, conversations with IBM personnel have led to the restoration the z/OS 2.1 info to the revised Knowledge Center.
The Register had hoped to ask SHARE whether it had done any ass-kicking but after being told our inquiry would be passed on, no one responded further. ®