VMware's published the content catalogues for its VMworld gabfests in Las Vegas (August) and Barcelona (November) and as usual has leaked a few insights into what it's working on.
Attendees at VMworld USA will have a chance to attend a session titled "VMware enterprise blockchain – getting started" and a workshop of the same name. Both offer the chance to "Explore the core features and functions of VMware Enterprise Blockchain."
VMware has spoken about a theoretical interest in blockchain for a while now, emphasising its interest in "Byzantine Consensus" rather than the proof-of-work most-often used for Blockchains, which the company thinks is immoral and wasteful. Lending more weight to the debut of a VM-chain is this page on which it says the company "is actively participating in advancing the infrastructure underlying the Blockchain technology in order to provide the most secure, reliable, and scalable Blockchain platforms."
The page also features the video below hinting that the company has something approaching a product.
The Barcelona catalogue features a session titled "Introduction to the VMware Cloud Marketplace" that describes said marketplace as an "exciting new service" and says it "extends the route to market you enjoy in VMware Solution Exchange into the cloud."
Solution Exchange is VMware's marketplace for software partners to sell their wares, so it looks like the company is giving its mates some extra help.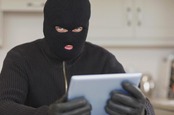 VMworld security asked to probe theft of anti-Nutanix schwag
READ MORE
Back in the USA, a session titled "vSphere Client Roadmap: Past, Present, and Future" teases attendees by saying "vSphere Client (HTML5) is the future and the only client available to manage the vSphere environment in VMware Cloud on AWS. Whether that means the end of the VMware Cloud on AWS console or not is unclear, but it sure looks like a change is coming.
Another interesting session is called "Project Fractal: Edge Computing for the Real World" and promises to reveal "VMware's plans to help you simplify deployment, management, and updates of your infrastructure and applications at the edge through the cloud."
A couple of sessions hint at updates to Cloud Foundation, but that's not unexpected given that its components have all had updates in recent months. Others hint at updates to VMware-on-AWS, which is also to be expected given its release cycle coincides with VMworld.
There also appears to be an update of the Blast Extreme VDI protocol to discuss in one session. Another session promises the chance to "Gain insight into what we are thinking about for hypervisor-based security features going forward", suggesting VMware has more up its sleeve in this field than the current AppDefense product.
The two conferences offer more than 1,000 sessions between them, so if we've missed one that hints at news, do feel free to let us know!
One thing we can say with certainty is in VMware's plans is sales calls to talk up hybrid cloud, because it's announced VMware Cloud on AWS GovCloud. Amazon's service has all the credentials needed to handle government workloads. And now it can run VMware Cloud Foundation, the bundle of vSphere, vSAN and NSX that VMware offers as an easy on-ramp to the software-defined data centre. ®