This article is more than 1 year old
Azure North Europe downed by the curse of the Irish – sunshine
Microsoft data center went sideways this week for hours with cooling issue
Amid forecasts of heat and fears of water shortage in Ireland on Monday, Microsoft was about to confront a drought of a different kind: an Azure service outage.
The disruption, which lasted from 1744 UTC on Tuesday, June 19 to 0430 UTC on Wednesday, June 20, downed a slew of services, as we previously reported.
What was not disclosed at the time was the cause of the eleven-hour failure.
Microsoft has now revealed that source of its troubles: mildly warm weather. That day in Dublin, where Microsoft's North Europe data center resides, the high temperature reached a pleasant 18°C or about 64°F in Freedom Units.
Not exactly a scorcher, and while folks in the Emerald Isle enjoyed a warmer-than-expected evening, it nonetheless all proved too much for the company's kit. So much for the luck of the Irish.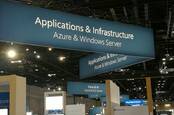 Microsoft Azure Europe embraced the other GDPR: Generally Down, Possibly Recovering
READ MORE
Microsoft's Azure status history explains, "On 19 Jun 2018, Data Center Critical Environments systems in one of our data centers in the North Europe region experienced an increase in outside air temperature."
While attempting to keep data center operating temperatures within the designated range, the status page says, control systems failed in a limited portion of the data center, leading to a rise in humidity in two colocation facilities.
"This unexpected rise in humidity levels in the operational areas caused multiple Top of Rack (TORs) network devices and hard disk drives supporting two Storage scale units in the region to experience hardware component failures," the status page explains.
The failures led to latency and communication problems between servers, which then affected service availability for customers with data on the affected hardware.
Microsoft says engineers are looking at the incident to determine whether additional climate controls may be needed.
Azure customers who rely on the North Europe region may want to make sure they have outage plans in place. By next Friday, the weather forecast in Dublin anticipates temperatures as high as 24°C or 75°F.
According to a 2016 study by Emerson Network Power and the Ponemon Institute, about 12 per cent of data center outages can be attributed to weather, with the remainder being human and mechanical error.
The Register asked Microsoft for comment but the company declined. ®