This article is more than 1 year old
Great news, cask beer fans: UK shortage of CO2 menaces fizzy crap taking up tap space
Brit booze barons worry they will have to go carbon dry-oxide
A carbon-dioxide shortage in Blighty may rid bars and pubs of that fizzy nonsense taking up the tap space of proper cask beer. [Oy! Some of us like a good lager – ed.]
The UK Food and Drink Federation today issued an alert – just in time for the World Cup – that the country was in danger of running out of the CO2 gas that is used to put the bubbles into carbonated drinks like sodas, sparkling waters, and yes, draught beers.
The issue seems to stem from a larger set of problems gripping the CO2 processing industry across Europe as a whole. Industry publication Gasworld (which is apparently a thing) reported earlier this week that Brits stand to be the hardest hit in a region-wide shortage triggered by simultaneous shutdowns at multiple processing plants.
"It appears the UK is hardest hit – with only one major CO2 plant operating as we go to press," Gasworld explains.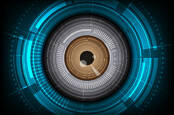 LESTER looks up, spins its wheels: The Register's beer-butler can see ...
READ MORE
"Very reliant on imports from Scandinavia and also the Netherlands – the UK is doubly impacted in that there are limited movements across the Channel due to the plant shutdowns in the Benelux and France limiting product to ship."
Part of the problem is the way most food-grade CO2 is produced: as a by-product of ammonia production.
Gasworld notes that because ammonia's primary use is in fertilizer, plants often plan their maintenance shutdowns over the late spring and early summer months when fertilizer demand is lowest. When the ammonia production is offline, so is the CO2.
And it's not just the pubs that stand to suffer (though they are of course the most important). The FDF notes that other markets stand to be hit, particularly the meat industry where CO2 is used in slaughterhouses to stun animals before they are killed and harvested.
"Despite the focus in the media on certain sectors, this is an issue that will affect much of the UK's £112bn farm-to-fork supply chain," the FDF says.
"Government must act with urgency to assess the issue as quickly as possible and support the industry through any period of restricted supply."
In the meantime, we suggest you develop a taste for a nice, cellar-temperature pint of London Pride. [Or a cold Kronenbourg 1664, ahem – ed.] ®