This article is more than 1 year old
The strife of Brian: Why doomed Intel boss's ex86 may not be the real reason for his hasty exit
Had the board just had enough of Krzanich?
Comment The sudden and shocking resignation of Intel CEO Brian Krzanich this week over a long-ago affair with a subordinate – banned under company rules – has led to much mirth among Register readers.
"Sounds like he took 'Intel Inside' a bit too literally," quipped SVV. "Talk about taking the wrong branch," a computer architecture guru whispered privately to us. It's not just AMD and Xeon buyers who've been screwed, others joked.
Besides the snickering and tittering in the industry, there was one feeling among Chipzilla staff: disbelief.
Intel announced on Thursday Krzanich had resigned over "a past consensual relationship" with an underling, which broke the company's non-fraternization policy between managers and staff.
Those with inside knowledge of the chip manufacturer we spoke to this week questioned that explanation. Although flings within the ranks are frowned upon, such dalliances happen simply as a result of human nature – yet very, very rarely lead to firings or resignations.
A spokesperson for Intel declined to comment beyond the silicon giant's official statement.
As one well-placed insider told The Register on Thursday, inter-office affairs are not uncommon at Intel, even among senior management. "Otellini was notorious for shagging around, and even boasted about it," the source alleged of onetime Intel president and CEO Paul Otellini, who died last year.
Intel's internal rules allow for relationships between staff who don't work directly together. However, there is a non-fraternization code for managers – basically, if you're overseeing someone directly or indirectly, and have a measure of control over their job and career, then you're not supposed to get entangled. But it still happens – and is so commonplace, the biz's HR department has a set of procedures for dealing with such situations.
If a boss comes clean to HR about hooking up with an underling, there is the usual stern reminder of policy, and executives move the amorous pair into separate teams so that there is no direct or indirect link. If a manager fails to 'fess up, and HR gets wind of the secret liaison, the situation is more serious. Interviews without coffee, and couples separated at work, yet it is virtually unheard of for someone to be forced out of the business over it.
"You only get in trouble if you try to hide it," one mole told us. "If you shag someone in your reporting structure, you go to HR, and then you as a boss get taken out of the decision making process for aspects of that person's career. I have friends who married their admins, and I've not heard of anyone getting fired for this – either the #metoo movement really made a difference, or this was just a pretext."
Keep it in the family
Let's not forget Krzanich's own wife, Brandee, worked for Intel before they were married. Krzanich, now 58, started work at Intel in 1982, and climbed the corporate ladder until falling off it this week. He married Brandee in June 1998 in Florida. She was a process engineer at Intel from May 1996 to August 1998 before leaving to get her MBA at Harvard. Today, they have two daughters.
It's not known how closely they worked together, if at all. In 1996, Krzanich was given a fabrication plant in Chandler, Arizona, to manage, and may have been her superior, directly or indirectly. Either way, this obviously wasn't a problem back then, and the non-fraternization policy for managers wouldn't be put in place years until later – in 2011.
Judging from conversations we've had, who Brian Krzanich had a relationship with, and when, isn't what triggered his sensational departure: it was that he broke the rules. Rules the chip giant up until now has not rigorously nor robustly enforced, from what we can tell.
Trouble at t'mill
The willingness of the Intel board to accept – or seemingly demand – Krzanich's resignation may instead have to do with the state Intel finds itself in.
Ostensibly, the company is as blue chip as it gets. It dominates the professional IT space, and is still the default option for your common or garden PC buyer. When it comes to data center processors, Intel is king and has near monopolistic levels of market share – roughly 99 per cent of compute CPUs in data centers are Intel badged. But that may change sooner than some expect, a point Krzanich rather embarrassingly made himself earlier this month.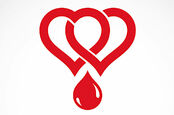 Meet TLBleed: A crypto-key-leaking CPU attack that Intel reckons we shouldn't worry about
READ MORE
At the E3 games show in Los Angeles, Krzanich sat down with Romit Shah from trading firm Instinet, and made a rather startling admission. He conceded that AMD's Epyc family of server processors was going to, to some degree, erode Intel's considerable data center market share.
"Mr Krzanich did not draw a firm line in the sand as it relates to AMD's potential gains in servers; he only indicated that it was Intel's job to not let AMD capture 15-20 per cent market share," Barrons reported.
AMD and other chip slingers are scrapping over their one per cent server market share, hoping to balloon their position by offering processors cheaper than Intel's eye-wateringly expensive Xeons that are good enough for customer workloads. Yes, AMD once had about a quarter of the data center market, back when the Opteron was the best chip on the block. Then AMD stumbled.
Now Krzanich indicated his rival was back, ready to chew gum and kick ass, and all out of gum. Epyc could be a major headache. And meanwhile, Intel is stuck in a quagmire of 10nm fabrication, haunted by Spectre and Meltdown vulnerabilities, shaken by Nvidia's unstoppable rise with chips for AI and graphics, reeling from the Xeon Phi train wreck, lumbered with sometimes wobbly Puma modem chips, and was unable to get its fad tech – drones, wearables, etc – off the ground.