This article is more than 1 year old
Amazon, eBay and pals agree to Europe's other GDPR: Generally Dangerous Products Removed from websites
Only in EU land – tough luck for the rest of the world
Four of the world's biggest online retailers have agreed to pull goods flagged as dangerous within a week – but only in Europe.
Amazon, eBay, AliExpress and Rakuten have signed an agreement with the European Commission to follow its existing Rapid Alert System that notifies large retailers about products deemed unsafe.
The companies have agreed to pull any items mentioned in official notices within two working days. They will also introduce a system where consumers can complain about the safety of any product featured on their site, and "take action" within five days of any reports made through that system.
The agreement – called the Product Safety Pledge [PDF] – is a "voluntary commitment" by the retailers, although the EC will hold the threat of legislation over the companies' heads, noting that it will "assess the progress made on the commitments every six months, publishing a report."
On top of the promise to pull dangerous goods and offer customers a way of reporting products they feel are unsafe, the companies will also "take measures aimed at preventing the reappearance of dangerous product listings" – including a focus on the sellers themselves – as well as train sellers on how to comply with EU product safety laws.
Growing problem
Although most products are still bought at physical stores in Europe, the EC estimates that 20 per cent come through online retailers and that figure continues to grow over time. European law already dictates that dangerous goods must be taken down but there is no associated timeline.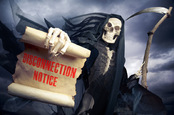 RIP... almost: Brit high street gadget shack Maplin Electronics
READ MORE
The EC noted that it "encourages other online marketplaces to follow the good example of the four companies taking the lead today" and sign up to the same agreement.
EU Commissioner for Justice, Consumers and Gender Equality, Vĕra Jourová, said of the agreement: "Consumers should be just as safe when they buy online, as when they buy in a shop. I welcome the Product Safety Pledge which will further improve consumer safety."
The agreement in just the latest in a series of aggressive moves by the EC to pull the internet in line with conventional laws. More controversially, it is pursuing a new law that would require online platforms to automatically remove copyrighted material. It is also taking legislative approaches to online content, introducing large fines if companies fail to pull content that incites hatred or violence within 24 hours. ®