Big Blue's Summit super sits, aptly, at the peak of official Top500 beast list
IBM's Power9, Nvidia 122.3 HPL petaflops monster overwhelms competitors
At the apex of the newly revised list of the world's Top500 fastest publicly known supercomputers is IBM's aptly named Summit.
The list is ranked by High Performance Linpack (HPL) benchmark scores, and Big Blue's big beast – built for the US government's Oak Ridge National Laboratory – cruised in at 122.3 HPL petaflops. It has a max 200-petaflop rating generally. America last held the Top500 top spot six years ago, in 2012.
China's Sunway TaihuLight system is second at 93 petaflops. It led the list in 2016 and 2017.
Meanwhile, the IBM-built Sierra system, sited at the US Department of Energy's Lawrence Livermore National Laboratory, was third with 71.6 petaflops. Both Summit and Sierra are 4,300+ node systems using IBM's Power9 CPUs augmented with Nvidia Tesla V100 GPUs, and use Mellanox EDR InfiniBand.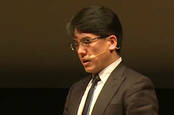 Top supercomputing biz boss cuffed amid allegations of fraud
READ MORE
China's Tianhe-2A (Milky Way-2A), rated at 61.4 petaflops after an upgrade from five-year-old Xeon Phi accelerators with custom-built Matrix-2000 coprocessors, went from second to fourth in the list.
There is quite a performance gap to the 5th-placed Japanese AI Bridging Cloud Infrastructure (ABCI), which uses 20-core Xeon Gold processors and Tesla V100 GPUs, and is rated at 19.9 petaflops.
The 6th, 7th, 8th, 9th and 10th slots are held by Piz Daint (19.6 petaflops), Titan (17.6 petaflops), Sequoia (17.2 petaflops), Trinity (14.1 petaflops), and Cori (14.0 petaflops).
There are 206 Chinese supercomputers in the list and 124 US ones, down from 145 six months ago. Japan has 36, the UK hosts 22, Germany has 21 and France just 18.
One hundred and ten Top500 systems use accelerators to augment the main processors, and 96 of them use Nvidia GPUs, including five of the top 10: Summit, Sierra, ABCI, Piz Daint, and Titan. Just seven use Intel Xeon Phi coprocessors.
China's Lenovo is the leading supercomputer manufacturer by system count with 122 systems on the list. HPE has 79, Inspur 68, Cray 56, and Sugon has 55 systems. IBM has just 19 bits of kit on the list. Intel CPUs power 476 systems in the Top500, with IBM's Power processor being used in 13 of them.
The Top500 list is compiled by Erich Strohmaier and Horst Simon of Lawrence Berkeley National Laboratory; Jack Dongarra of the University of Tennessee, Knoxville; and Martin Meuer of ISC Group, Germany. It is calculated and distributed twice a year. ®