This article is more than 1 year old
White House calls its own China tech cash-inject ban 'fake news'
Chip slinger stocks dip as US investment crackdown turns out to be completely true
The White House has decried as fake news reports that the Trump Administration will institute a ban on Chinese companies investing in US tech companies.
"On behalf of @realDonaldTrump, the stories on investment restrictions in Bloomberg & WSJ are false, fake news," read a statement by Treasury Secretary Stephen Mnuchin posted on Twitter.
Just as the arrival of aggressive statements on Twitter by White House officials has become a new, if still questionable norm, however, so is the fact that the "fake news" is not actually fake at all.
Mnuhcin's online statement continued: "The leaker either doesn't exist or know the subject very well. Statement will be out not specific to China, but to all countries that are trying to steal our technology."
Or, in other words, the reports are correct, and the Trump Administration does indeed intend to slap a ban on investments in US tech companies by organizations in nations that rip off American knowhow – including China – a highly unusual move that goes against international norms of free capital.
This is not great news for US technology corporations. With the markets taking Mnuchin's denial as evidence that it will actually happen, shares in American semiconductor companies dropped. At the time of writing Intel and AMD are down five per cent, Nvidia is down six per cent, and Micron is down nearly seven per cent.
What makes the claim of fake news all the more peculiar is the fact that the White House specifically said it would implement such investment restrictions on June 30, in a statement published back in May – and specifically fingered China as it focus.
That statement – still online today on the White House website – read: "The United States will implement specific investment restrictions and enhanced export controls for Chinese persons and entities related to the acquisition of industrially significant technology. The list of restrictions and controls will be announced by June 30, 2018."
Criticism
That clear statement is what led various trade experts to talk to the business press about the dangers and risks of such a strategy, which itself forms part of a wider trade dispute that the White House, and President Trump in particular, have initiated against China.
As the deadline approaches and Treasury officials have drawn up the list of restrictions and controls announced last month, so some details have started to emerge, including that fact that the ban will extend to blocking tech exports from the US to China.
Reporters spoke to government officials, trade groups and investment specialists about the proposals with many of them expressing concern over the approach. All of them, however, were quite clear that the controls were focused on China.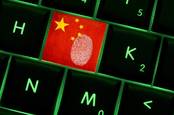 Wires, chips, and LEDs: US trade bigwigs detail Chinese kit that's going to cost a lot more
READ MORE
While it would appear from the Treasury Secretary's statement that the official documentation announcing the restrictions will not single out China, or will name a range of countries that includes China, the fact is that the White House clearly intends to carry out its threat to cut off Chinese firms from investment in the US tech sector.
This approach follows several other highly unusual decisions by the Trump Administration when it comes to tech companies.
The most extraordinary has been the on-again, off-again ban on Chinese telco ZTE with the president repeatedly threatening to cut the company off from US markets before backtracking, before backtracking again. The most recent development, last week, was an amendment passed by the US Senate to reinstate the ban on ZTE doing business with US-based companies.
Nyet
It's not just China either: earlier this month, two US tech security companies - Smart devices security specialist Embedi and enterprise resource planning (ERP) cyber security firm ERPScan - were put on a sanctions list due to being owned in whole or part by Russian company Digital Security.
The US Treasury accused Digital Security of "providing material and technological support to the FSB" – the Russian intelligence service.
There has always been a review of acquisitions or large investments by foreign companies into the US tech sector, typically by the inter-agency Committee on Foreign Investment in the US (CFIUS) but in recent months the committee – which is overseen by Mnuchin's Treasury – has focused heavily on any deals connected with China.
It's not just the tech sector either. Another White House statement issued just today was titled "Donald Trump Will Protect American Farmers from China's Trade Retaliation" and was focused on agriculture.
However, it is clear that the White House intends to focus largely on Beijing and the tech sector in its trade war with China, meaning that the Treasury Secretary claim of fake news is, in fact – we had to say it – fake news. ®