This article is more than 1 year old
Now NHS Digital is going after data on private healthcare too
UK.gov says project will help patients, improve transparency
The UK government plans to funnel data on private healthcare into NHS systems to address concerns about transparency in private care.
Not content with sucking up information on patients and health services across England, NHS Digital – the IT body of the nation's health service – is now angling to get its hands on private healthcare data too.
In contrast to the swathes of data and statistical releases gathered and published on public services, similar information is less readily available in the private sector.
Critics say that this lack of information prevents poor quality care from being identified, while a 2014 report from the Competition and Markets Authority (CMA) said that it stopped people from making informed choices on private healthcare.
To address concerns about the lack of visibility of poor healthcare offered by private providers, and to offer more consistency across both systems, the government has today announced a project to draw in private data.
"Integrating data from private suppliers into NHS systems will improve the completeness of records for patients whose care is split across private and NHS providers," said Sarah Wilkinson, NHS Digital chief exec, today.
"This will improve safety, efficacy and convenience for these patients. In addition it will provide insights into patient outcomes in the private sector and how they compare to the NHS."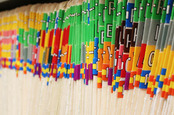 Audit of DeepMind deal with NHS trust: It checks out, nothing to see here
READ MORE
The project, named Acute Data Alignment Programme (ADAPt), is being run by NHS Digital and the Private Healthcare Information Network (PHIN), an independent group that collates the information that the CMA has mandated private hospitals to collect.
The first phase of the project aims to speed up publication of this mandated information – which includes average length of stay, infection rates and mortality rates – while the second will focus on transferring data on 750,000 privately funded hospital episodes each year from PHIN to NHS Digital.
At the moment, the NHS has its own Hospital Episode Statistics (HES) database, which contains the details of all admissions to A&E, attendances and outpatient appointments at NHS hospitals in England. According to NHS Digital, disclosure controls provide for suppression of small numbers, to ensure patient confidentiality is maintained.
The HES contains information on private patients treated in NHS hospitals so bringing in private records should complete the picture of hospital stats in the country.
If the project goes to plan, it will be the first time NHS and private healthcare data has been integrated in this way, allowing a direct comparison of the quality of healthcare provided by both.
Although the implication of NHS Digital's canned statement is that the aim is to bring private healthcare information up to snuff, one doctor said on social media that PHIN has "better and more accurate" reporting than the NHS.
Meanwhile, the NHS is fighting an uphill struggle in convincing the public of the benefits of sharing their data more widely within the NHS. The body has just launched a campaign promoting this to coincide with a new patient data opt-out scheme and new EU data protection laws, as it tries to distance itself from the canned care.data scheme.
Whether the same reservations apply to private healthcare data should become clear as the government is due to launch a consultation on the scope and objectives of the ADAPt later this year. ®