This article is more than 1 year old
Sophos SafeGuard anything but – thanks to 7 serious security bugs
Your antimalware tools can get malware too, so get updating
Companies running Sophos security clients will want to update their software following the disclosure of seven privilege escalation flaws in the security suite.
Sophos says its SafeGuard Enterprise Client, LAN Crypt client and Easy software on Windows are all vulnerable to the bugs, which can be exploited by an attacker to run code with System (aka administrator) level privileges. With these privileges, miscreants and malware can commandeer the entire machine.
In other words, the software you use to keep your PC from getting pwned can get your pwned.
The bugs, designated CVE-2018-6855, CVE-2018-6857, CVE-2018-6852, CVE-2018-6851, CVE-2018-6856, CVE-2018-6853, and CVE-2018-6854 were discovered in the Sophos driver software and reported to the British company by researchers with security shop Nettitude Labs.
According to the researchers, at least one flaw would allow an attacker to create an input/output control (IOCTL) that could modify token privileges. This would result in the attacker being able to run commands with system privileges on any PC running Windows and Sophos' products.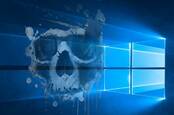 Microsoft downplays alarm over Windows Defender 'flaw'
READ MORE
"When some conditions are not met, the driver writes an error code (0x2000001A) to user-controlled address. Also, note that all the aforementioned IOCTLs use transfer type METHOD_NEITHER, which means that the I/O manager does not validate any of the supplied pointers and buffer sizes," Nettitude explains.
"So, even though the driver checks for input/output buffer sizes, it doesn't validate if the pointers to those buffers are actually valid. So, we can supply a pointer for the output buffer to a kernel address space address, and the error code will be written there."
In response Sophos has kicked out an update for the vulnerabilities. Users and admins can get the fixes for SafeGuard Enterprise 8.0, 7.0, 6.10. 6.0x, SafeGuard Easy 7.0, 6.10, 6.0x, and SafeGuard LAN Crypt 3.9x.
Sophos is recommending users and admins update their software as soon as possible to get the fixes. The bugs do not affect Sophos Mac antivirus. ®