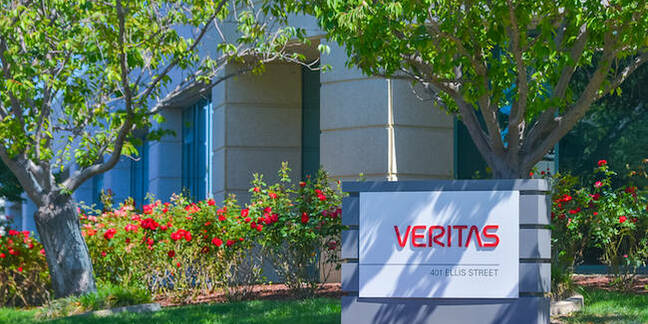 Exclusive Veritas's support services unit, overseen by executive veep Lenny Alugas's Customer Success organization, will reduce its headcount and redeploy workers, company insiders have told The Register.
This is against a background of the enterprise storage business struggling to regain profitability after being spun out of Symantec, and follows cost-cutting measures earlier this year. The reorganization will be part of Veritas's fiscal 2019.
The support unit changes, sources said, include redundancies within Backup Exec support, although the exact number of staff that will be affected remains unclear at this stage.
Sources also claimed that in an effort to further slash overheads, Frontline and Advanced English technical support for the Information Availability and Information Intelligence teams, along with Frontline EV.cloud support and most of the Customer Care English functions, will be centralized in Pune, India.
Veritas's office in Reading, England, will retain responsibility for English language public-sector customer care.
EMEA and Latin America Frontline and Advanced language technical support is likely to be outsourced, and Italian language technical support is to be shelved, El Reg understands.
The number of business critical account managers and business critical engineers is set to fall, our insiders claimed, although again no figures have been confirmed.
Pulled apart
Those two teams are to be pulled apart, with the business critical engineers falling under the control of the technical support delivery unit. As a result, Steve Kurtovich, global senior director for Business Critical Services, is leaving, our insiders claimed.
Details of the shakeup were circulated via an internal memo, and discussed during a June 12 support services all-hands meeting. The objective is to give Veritas's cleared support services a corporate structure that beefs up the bottom line without unpicking Veritas's basic support delivery.
We asked Veritas for comment, and a marketing hand responded:
It is our policy not to comment on company confidential information. What we can say is that Veritas has a strong commitment and long tradition to deliver outstanding technical support to our customers. As part of this ongoing commitment, we recently created a Customer Success organization, led by EVP Lenny Alugas, who reports into Veritas CEO Greg Hughes.
The spokesperson added: "Like many companies, Veritas makes operational changes and staff realignments when our customers, products or services require them... Any changes we make will not lessen our customers' quality of support." ®
Sponsored: Webcast: Discover and secure all of your attack surface