Amazon Web Services has added a Linux option to its "WorkSpaces" desktop-as-a-service and pitched the offering as a fine way to develop apps for its own EC2 infrastructure-as-a-service.
The new desktops run Amazon Linux 2 and includes Firefox, the Evolution email and calendar app, Pidgin for chat and Libre Office for getting stuff done. It's all based on the MATE desktop environment.
But AWS is not pitching Linux WorkSpaces as solely for general purpose use. As explained in the announcement of the new service, the desktops include "… all of the AWS SDKs and tools, plus developer favorites such as gcc, Mono, and Java."
Those inclusions mean "You can build and test applications in your Amazon Linux WorkSpace and then deploy them to Amazon Linux 2 running on-premises or in the cloud."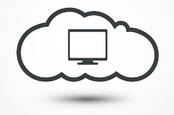 AWS seeks 'startup launch' experience for end-user services
READ MORE
And as luck would have it, AWS today said Amazon Linux 2 has graduated to become a Long Term Support (LTS) release. It'll therefore receive support, fixes and updates "for all core packages for five years, until June 30, 2023."
Amazon's had its own Linux for years and optimises it to run on its EC2 infrastructure-as-a-service. Its first Linux was cloud-only, but its second edition offered downloadable virtual machines for those who wanted to do some on-premises testing.
Adding Linux WorkSpaces therefore means the company's now given developers a second way to work with its Linux.
And seeing as many EC2 instances use the new Nitro hypervisor and hardware stack, Linux WorkSpaces mean Amazon is showing developers how to get the best out of its cloud.
Linux WorkSpaces are already available in the 11 regions from which AWS serves its cloudy desktops. WorkSpaces users can pay two ways: by the month for unlimited use or a smaller monthly charge just to have a desktop plus an hourly usage rate. Monthly rates for new Linux instances are few dollars cheaper than Windows WorkSpaces. The monthly component of the variable use plan costs the same as Windows WorkSpaces, but the hourly charges are four or five cents an hour lower than for Windows WorkSpaces. ®