Vid An infamous and long-running copyright lawsuit over a dancing baby has finally come to a close, albeit with a critical legal question unresolved.
Lenz v Universal Music was a case brought back in 2007 by Stephanie Lenz after the music industry giant accused her of infringing its copyright in a home video of her toddler dancing in her kitchen.
She posted the video to YouTube to show friends how her little one was progressing with his walking, and despite only receiving 20 views at the time, she received a takedown notice from Universal Music claiming that she was infringing their copyright.
How come? Well, in the background of the video, the sound of Prince's song Let's Go Crazy can just about be made out. But it was the fact that she titled the video "Let's Go Crazy #1" that led to it being discovered by a representative of Universal Music – which owns the rights to the song - who then sent a DMCA takedown notice claiming infringement.
The situation was so ludicrous that the Electronic Frontier Foundation (EFF) offered to fight it on Lenz's behalf in order to use it as a test case for "fair use" of copyrighted material – and so push back against an over-zealous use of DMCA notices.
Universal decided to fight the case to the bitter end, despite losing in both district and appeals court, leading to a decade-long legal battle all the way up to the Supreme Court.
But last week the Supreme Court refused to hear that appeal, sending the case back down to the Ninth Circuit. And after years of fighting – the dancing baby in the video is now 12 years old – the two parties decided enough was enough and settled.
Thoughtful
"Stephanie Lenz and Universal Music Publishing Group (UMPG) today announced they have amicably resolved Lenz v. Universal, the widely followed litigation sometimes referred to as the "Dancing Baby" case," says a formal announcement, with no mention over whether any money or promises exchanged hands.
We do have UMPG's chief counsel David Kokakis however saying that the company "takes great pride in protecting the rights of our songwriters" while noting that is also wishes to "take a thoughtful approach to enforcement matters."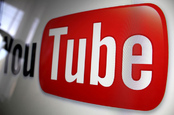 Why the 'Dancing Baby' copyright case is just hi-tech victim shaming
READ MORE
Universal claims it now has a much more "fair and tempered process" for deciding whether to send a DMCA takedown notice and Lenz for her part agrees, saying: "From what I have seen, UMPG's current takedown review process is much better."
Which all sounds very amicable but ignores that fact that the legal case has left behind a significant legal question and one that introduced a degree of ludicrousness into the critical issue of copyright and fair use.
In the Ninth Circuit ruling – which is the one that will now hold until another appeals court takes on the topic and/or the Supreme Court decides to revisit the issue in future – the court said that a copyright holder is obliged to consider whether the content they are planning to send a DMCA notice to is legal under the fair use doctrine.
Which is great. Except the court also decided that the rightsholder is entitled to reach the decision of whether that is true or not entirely by themselves.
Which on one level provides a sort of equilibrium but on the other means that it is inevitable that there will be lots of future court cases as people argue all over again about what is fair use.
In other words, this 11-year court battle has not really resolved anything and we can expect to see another one on the exact same topic soon.
Silver lining
Of course the EFF is putting a brave face on things, saying in a blog post that it didn't waste a decade of resources but that the case had actually come "with a big silver lining" – namely that from now on "courts will be more likely to think of fair use, correctly, as a crucial vehicle for achieving the real purpose of copyright law: to promote the public interest in creativity and innovation."
The EFF also claims that "rightsholders are on notice: they must at least consider fair use before sending a takedown notice." And it celebrated in an amusing and mildly ludicrous way by posting a 10-hour loop of the 30-second video on YouTube.
The fact is however that when the Supreme Court refused to hear it, there was little point in spending more time and money pursuing the case. Whatever would have been decided by the Ninth Circuit was unlikely to serve as much of a blueprint for future cases, so everyone just cut their losses.
Meaning that somewhere out there is another dancing baby just waiting to spend a decade being dragged through the US legal system. ®