In news that will surprise no one who has had internet access in the last 25 years, crooks have been using online souks to tout drugs, weapons, and, shockingly, other illicit goods.
The Feds announced Tuesday they had busted a $23.6m contraband-peddling operation spread over a handful of dark-web marketplaces. US prosecutors said more than 35 vendors were collared, and are now facing charges, in a sting that had some 65 targets.
The arrests were part of a year-long undercover operation during which Uncle Sam's drug squad agents posed as money launderers offering to transfer cash as virtual currencies. In the process, they were able to get the dirt on dozens of cyber-baddies.
The targeted markets included the now-defunct Silk Road, AlphaBay, Hansa, and Dream dark-web bazaars.
"Criminals who think that they are safe on the Darknet are wrong," said America's Deputy Attorney General Rod Rosenstein. "We can expose their networks, and we are determined to bring them to justice."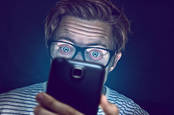 Dark web souks are so last year: Cybercrooks are switching to Telegram
READ MORE
We're told a veritable Keith Richards medicine cabinet worth of illegal chems was recovered by the Feds: 70 search warrants were issued recovering 333 bottles of synthetic opioids, "over 100,000" tramadol pills, 100 grams of fentanyl, more than 24 kilos of Xanax, and "additional seizures" of Oxycodone, MDMA, cocaine, LSD, marijuana, and a single psychedelic mushroom farm.
Cops also seized more than 100 firearms, $3.6m in US currency and gold bars, 2,000 Bitcoins and other cryptocurrency with a market value of around $20m, and a handful of cryptocoin mining devices, pill presses, and vacuum sealers.
In total, the Feds said they identified more than 50 seller accounts, and went after alleged scumbags in 50 federal districts from New York to California. Here are some of those accused, according to the US government:
Antonio Tirado, 26, and Jeffrey Morales, 32, of the Bronx, New York, were arrested on June 18, and separately charged with distribution and possession with intent to distribute narcotics, including cocaine, LSD, marijuana, and hashish oil. Additionally, Tirado was charged with possession of a firearm.
Jian Qu, 30; Raymond Weng, 24; and Kai Wu, 22, all of Queens, New York, along with Dimitri Tseperkas, 22, and Cihad Akkaya, 22, of Middle Island and Port Jefferson, New York, respectively, were each arrested on June 18, and charged with participation in a conspiracy to distribute more than 1,000 kilograms of marijuana. Tseperkas and Akkaya were also charged with firearms offenses relating to the drug conspiracy.
Ryan Farace, 34, of Reisterstown, Maryland, and Robert Swain, 34, of Freeland, Maryland, were charged related to a scheme to manufacture and distribute alprazolam tablets, which are typically sold under the brand name Xanax.
Nicholas J. Powell, 32, and Michael Gonzalez, 27, former and current residents of Parma, Ohio, respectively, were charged with conspiracy to distribute controlled substances and laundering money using the dark web.
Jose Robert Porras III, 21, and Pasia Vue, 23, both of Sacramento, California, were charged with drug distribution, money laundering, and illegally possessing firearms, in a 16-count indictment.
Sam Bent, 32, of St Johnsbury, Vermont, and formerly of East Burke, Vermont, and his cousin, Djeneba Bent, 26, also of St Johnsbury, and formerly East Burke, were charged with conspiracy to distribute LSD, MDMA, cocaine, and marijuana.
Daniel Boyd McMonegal, 35, of San Luis Obispo and Mariposa, California, was charged with drug distribution and money laundering in an 11-count indictment.
"At this crucial time of unprecedented drug related deaths, one of the greatest threats we face is cyber drug trafficking," said US Drug Enforcement Agency Special Agent James Hunt, who led the sting.
"Because the Darknet invites criminals into our homes, and provides unlimited access to illegal commerce, law enforcement is taking steps to identify and arrest those involved." ®
Similar topics